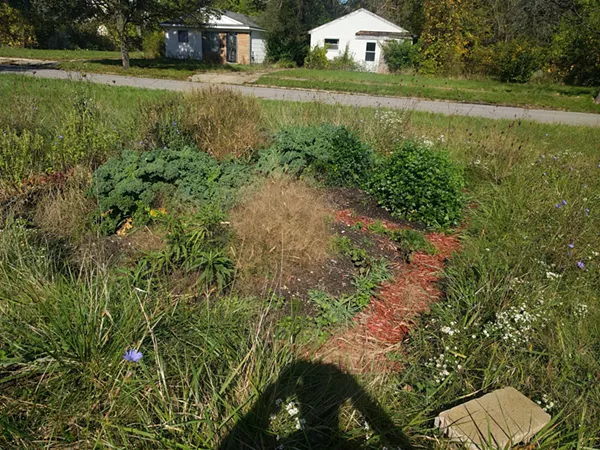 Throughout 2017 and early 2018, three white women called police dozens of times, making increasingly serious allegations against Marc Peeples, a black man.
Peeples was building a community garden on the vacant Hunt Playground on Colton Street adjacent to the State Fairgrounds. One of the women, Deborah Nash, lives across the street from the park, while the others live nearby.
Peeples said the women didn't like his project, so they began calling the police, fabricating serious charges when police wouldn't come out for illegal gardening allegations. Those culminated with allegations that Peeples was a pedophile, was in the park threatening Nash with a gun, and participated in a drive-by shooting.
Eventually, the Detroit Police Department and Wayne County Prosecutors Office filed and brought three counts of stalking against Peeples.
However, he and attorney Robert Burton-Harris said most of the allegations were false, and characterized Peeple's crime as "gardening while black."
36th District Court Judge E. Lynise Bryant agreed. She tossed the case on Tuesday, calling it "troubling" and "ridiculous."
"[The three white women] should be sitting at the defendant's table for stalking and harassment charges, not Mr. Peeples," Bryant said during the hearing. "This is disgusting and a waste of the court's time and resources," she added before granting the defense's motion for a directed verdict, which ended the case before it went in front of a jury.
On Thursday, Bryant told
Metro Times
she found that the women filed false police reports, initiated all contact with Peeples, and "engaged in a very targeted and constant harassment of the young man" that appeared to be racially motivated. "I found their testimony to be offensive," Bryant added.
Though DPD filed the stalking charges, body camera footage from one police officer reveals him labeling one of the more serious allegations "B.S."
"They get to ruin my life, say anything they want, and then they get to go on with their lives."

tweet this
Peeples said the motivation was to get him off what the white women considered their block.
"It was blatant racism. They didn't like the fact that a black man was in so-called 'their' neighborhood without their permission," he said. Though he won the case, Peeples said the women destroyed his life. He had to pay $3,500 to get out on bond, he paid for attorneys, he lost work contracts, and his name was dragged through the mud. A friend
set up a GoFundMe page
to help him recover some of the costs.
"It's frustrating to have accusations placed on you with no merit, and they get you all the way into court to go to trial," Peeples said. "If someone believed their story and I was found guilty, I would be in county jail doing up to a year just because they don't want ... a black person in their area.
"They get to ruin my life, say anything they want, and then they get to go on with their lives."
The allegations


Court and police documents provided to
Metro Times
show Nash first claimed Peeples threatened to take her home, telling her, "As soon as I say the word, you will be out of that house, and I am going to take it."
She alleged Peeples said white people weren't allowed to live in the largely black neighborhood, and accused her of stealing the home from Native Americans.
Nash also claimed Peeples painted gang colors — red, black, and green — on vacant houses and trees, and alleged that he was vandalizing homes. She then alleged that Peeples threatened to burn down her house and repeatedly threatened to kill her. That was followed by allegations that he participated in a drive-by shooting on her home, and blocked the streets so she couldn't get to her house.
In March, Nash called DPD while Peeples worked in the park and told officers he had a gun, which was untrue. When that didn't succeed in getting Peeples removed from Hunt Playground, Nash and her neighbors waited until Peeples had a group of children working in the garden, called police, and told them Peeples was a pedophile who wasn't supposed to be around children.
"We feel that it is unsafe for him to be near us or around our houses," Nash wrote in documents that were part of an April request for a personal protection order that would be denied.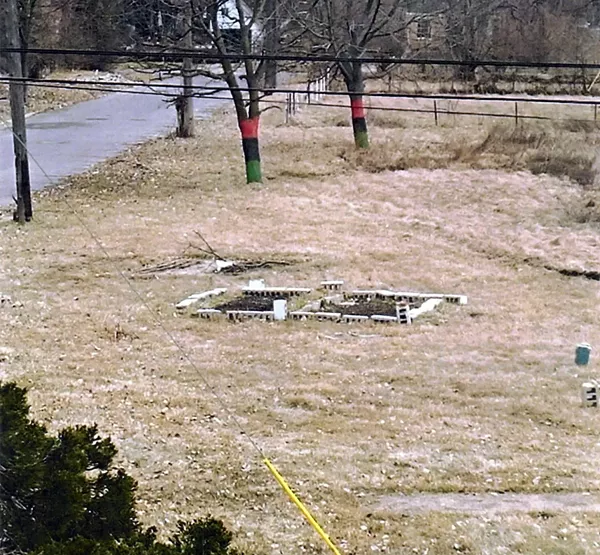 False charges
Judge Bryant and Peeple's attorneys say Nash and the other women made false charges, contradicted some of their claims while on the stand, lied under oath, and made other charges that weren't believable.
Burton-Harris told
Metro Times
the pedophilia charges were the most egregious false claim — Peeples has never been accused of such.
One of the women told the court she learned from a principal at a nearby school that Peeples was a pedophile who wasn't supposed to be around kids. However, Burton-Harris called that a "blatant lie." Peeples was teaching homeschool children about gardening, Burton-Harris said, and principals at nearby schools wouldn't have known Peeples or the garden. Prosecution provided no corroboration from an alleged principal.
Burton-Harris added that Nash told the court she hired Peeples to paint her house after he allegedly threatened to kill her, which discredited the claim. Nash also asserted Peeples and his friends called her the "N-word," which the defense found unbelievable because she's white.
In March, DPD sent three squad cars and six officers to the garden after Nash alleged that Peeples was threatening her with a gun. However, officers responding to the scene found Peeples raking leaves and cleaning up a vacant lot. In body camera footage provided to
Metro Times
, an officer is heard labeling the call "B.S."
"Ain't no law against raking leaves," the officer is heard stating on body camera footage taken after the officers were done investigating the incident. A few minutes later, an officer directed his partner to let DPD superiors know that the women told police that Peeples had a gun, when he only had a rake.
"The guy didn't have anything on him and wasn't wanted for anything," the officer is heard saying. "They went to the end of the deal with this B.S., too."
Peeples' attorneys said he put red, black, and green paint on trees and vacant houses around the garden because they are "pan-African" colors, and he boarded up vacant homes in the area to keep out crackheads.
Burton-Harris said he can't say for sure that the women would've acted differently if Peeples was white, but "the elephant in the room is race."
Bryant questioned the DPD and Prosecutor's Office's judgment in moving forward with the case. "I want the police and prosecutors to do a better job of vetting," she said.
Wayne County Prosecutor's Office spokesperson Maria Miller said the women were "deemed to have provided credible allegations" that supported the charges. But she added, "At trial the three complainants were not able to present testimony in the case that supported the three counts of stalking, and the judge dismissed the case."
Meanwhile, Peeples is starting the process of putting his life back together, and he said he wants others to know the damage that the women's false accusations caused.
"People are giving these ladies funny nicknames but this is serious," he said. "This is my life, what these people are doing is not cute — it's ugly."
Find Peeple's GoFundMe page here.
Stay on top of Detroit news and views. Sign up for our weekly issue newsletter delivered each Wednesday.