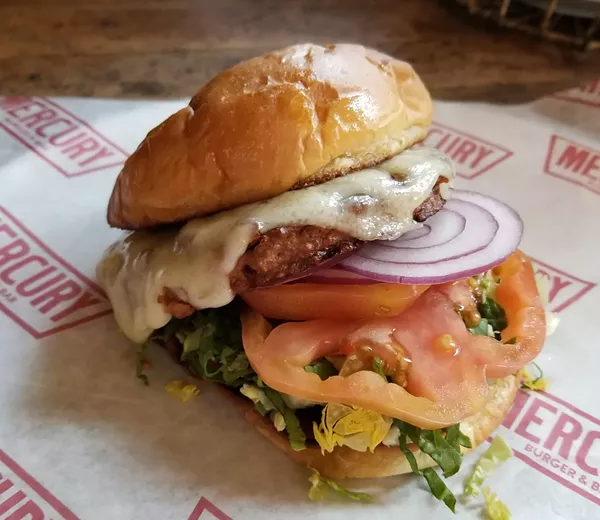 Corktown's Ottava Via is a restaurant that made its name off dishes like its Tuscan braised short rib and selection of salamis and prosciutto. Thus, it isn't the first place that vegetarians or vegans consider.
But chef Ariel Millan says he's changing that with a new vegetarian menu the restaurant is rolling out. It's centered around Before The Butcher plant-based "meat," which Millan says is the only product he found that was nutritional and held a flavor profile similar to meat.
The menu holds three dishes so far, and more are on the way, Millan says. Among those are a ragout alla bolognese with pappardelle noodles. The bolognese sauce is made with plant-based spicy Italian grind, is rich like its meaty counterpart, and comes with a dollop of ricotta. The salsiccia pizza typically arrives with sweet Italian sausage, pepperoni, aged provolone, red onion, peppers, and red sauce, but Millan swaps out the meat with plant-based sausage. And though Ottava doesn't have a burger on the menu, it does offer a plant-based Behind The Butcher burger with arugula, red onion, tomato, and and a ranch made with dill and lemon all on a brioche that is similarly excellent.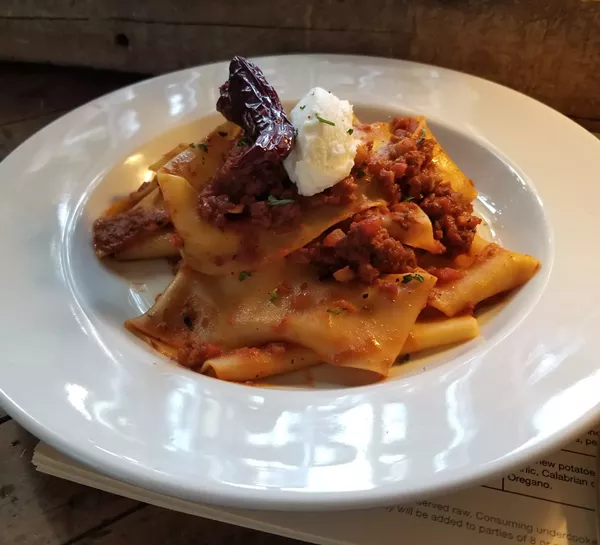 Millan notes that Ottava's menu holds other dishes that are already vegetarian, including truffle butter pasta, penne all'arrabbiata, Brussels salad, and roasted beet salad, among others.
The ragout can be made gluten-free, and Millan says he's in the process of tracking down a good cheese so he can make vegan pizza. However, the ragout and burger can already be made vegan.
Millan says he decided to expand the list of vegetarian options because more diners are choosing a plant-based diet, and "if you can't beat 'em might as well join them."
"We're interested in how can we institute it on a consistent basis while still preserving the quality of product, whether we buy it or do it in house, we want to hold it to the standards that we're going for," he says.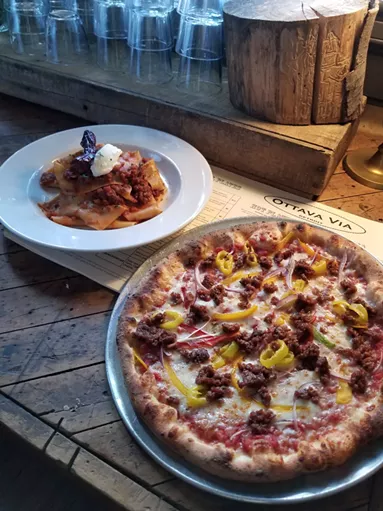 So many restaurants, so little time. Find out the latest Detroit dining news with our weekly food newsletter delivered every Friday morning.