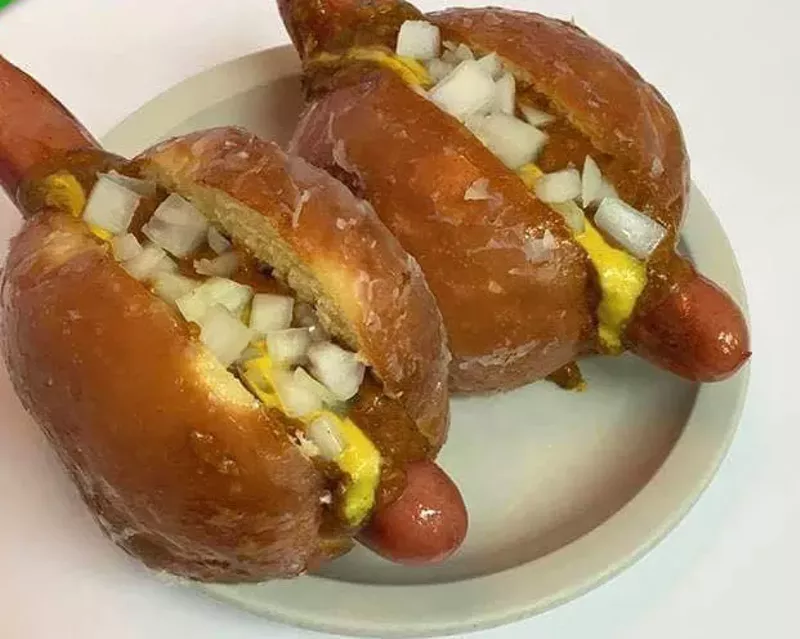 One of the more shocking creations in Detroit's culinary history returns on Tuesday when downtown's American Coney Island will offer coney paczki for a second year.
Owner Grace Keros tells
Metro Times
the hybrid was such a hit when she and her team introduced it last year that they felt compelled to bring it back for another run this Paczki Day.
If you're not familiar the dish, it comes pretty much how it sounds. A hot dog slathered in chili, mustard, and onions is nestled inside a glazed paczek (no filling in the paczek) and consumed like a coney dog.
Why does it work? It's sweet and salty, which can be a wonderful combination.
"Imagine eating pancakes, bacon, syrup," Keros tells us. She adds that while it sounds like a wild invention, she was pleasantly surprised when she tried it for the first time last year. "I was like 'Holy crap! This is good! I could eat the whole thing!'"
And all that goodness will only set you back $5.