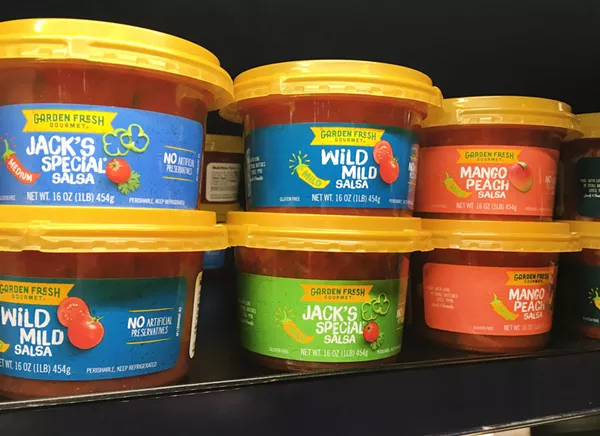 Garden Fresh Gourmet co-founder Jack Aronson won't be buying back his baby from the Campbell Soup Company.
Crain's
reports that Campbell confirmed the sale of Garden Fresh to Quebec-based Fontaine Sante for an undisclosed amount. Aronson
recently announced
that he made a bid to buy back the company, which he sold to Campbell for $231 million in 2015.
Garden Fresh got started in the late 90s and made its name on fresh salsa, but branched out into tortilla chips, hummus, and dips before the sale. It's not known whether the company will keep its Ferndale salsa factory — where it employs 450 people — after the deal closes.
Former owners Jack and Annette Aronson
recently launched
the Great Lakes HPP Food Innovation Center in Taylor.
"HPP" stands for high-pressure processing, which is a pasteurization technique that uses cold-water pressure to make foods safer and stay fresher longer, thus eliminating the need for artificial preservatives.
So many restaurants, so little time. Find out the latest Detroit dining news with our weekly food newsletter delivered every Friday morning.