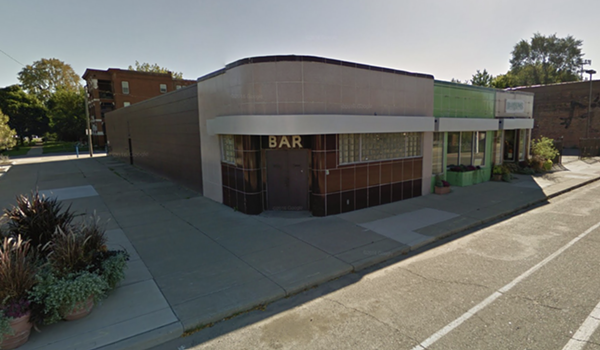 A revival of the long-shuttered Willis Show Bar is in the works in Cass Corridor.
The project is a partnership between Detroit Optimist Society's Dave Kwiatkowski (Sugar House, Wright & Co., Bad Luck Bar) and several Los Angeles-based bar and nightclub developers, the
Freep
reports.
The 75-seat bar will focus on craft cocktails inspired by a '60s-era cocktail menu from the Flame Show Bar, another old nightspot from Detroit's heyday.
"We're probably going to stick to a very period-correct menu," Kwiatkowski says.
When the Willis Show Bar opens in January at 4156 Third Ave., it will mostly host ticketed events with live music, DJs, dancers, and comedians. Expect jazz, blues, soul, and other entertainment appropriate to the mid-century era.
Freep
writer Mark Kurlyandchik detailed the bar's colorful history in his piece.
Opened in 1949, the Willis Show Bar was a Cass Corridor jazz and live entertainment hot spot that slowly deteriorated with the neighborhood, eventually becoming a hangout of the local working girls and the johns seeking their services. It was padlocked by the county in 1978 during a prostitution crackdown and sat mostly empty ever since, sometimes acting as a warehouse for Blossoms owners Norman Silk and Dale Morgan, who purchased the building in the early 1980s and operated their florist company out of a former topless shoe-shine parlor adjacent to the bar.