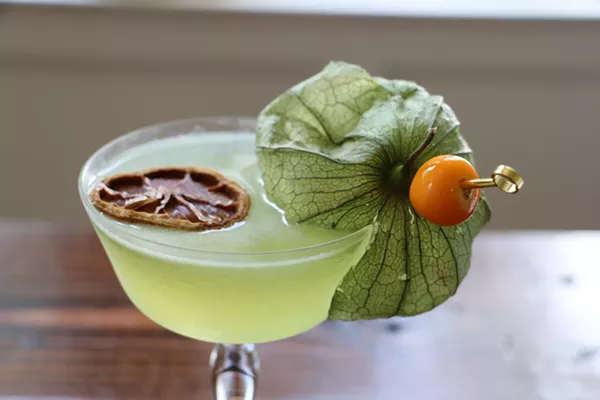 Natasha Fernandez-Silber is a former bartender who describes herself as a foodie and craft cocktail enthusiast.
She's also queer, and is proud of her Puerto Rican heritage. But she finds those things don't always feel super compatible, as the culture around craft cocktails isn't usually geared toward people of color.
That will change next year when she and wife Lisandra open bar Botanica in Jefferson-Chalmers. Fernandez-Silber describes it as a "tropical speakeasy" that specializes in craft cocktails, and is "inclusive, accessible, and reflects our culture."
"We want to create a place with the same sort of quality cocktails and service as anywhere else, but that also celebrates the culture and tradition of people of color – that's my high level motivation," Fernandez-Silber says.
By day, bar Botanica will operate as a cafe and community space that serves coffee and baked goods, and by night it will transform into the tropical speakeasy.
Expect a cocktail menu that revolves around rum, tequila, and mescal, which are the most common spirits in the Caribbean.
You'll find the classics at bar Botanica, as well as originals. For example, the Salsa On 2 includes tomatillo, cucumber, tequila reposado, and golden berry syrup. All syrups will be made in house, juices will be squeezed fresh, and the menu will partly be designed around what's in season.
Fernandez-Silber – who was born in New Jersey, studied law at Yale and NYU, and moved to Detroit last year – says Jefferson Chalmers felt like the perfect fit for she and Lisandra. The bar is planned for 14522 E. Jefferson Ave at Marlborough Street.
"It's a really amazing community of small business owners, artists, and farmers, so we have been getting to know them and partnering with them to get them involved," Fernandez-Silber says.
Bar Botanica is planning a spring 2018 opening, and is currently a finalist in the Hatch Detroit contest, which offers $50,000 for a start up in Detroit. Voting ends at noon on Aug. 25, and the winner will be announced later in the evening.
Find bar Botanica's Facebook page
here
.