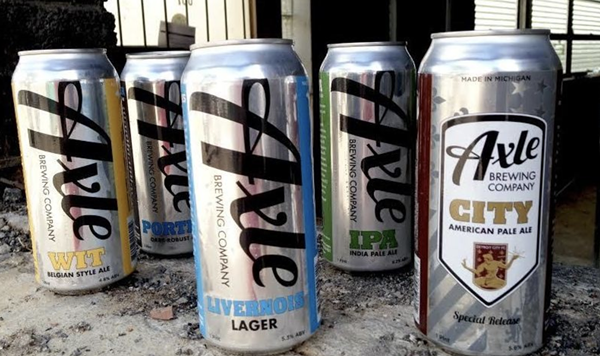 Axle Brewing Co.'s Livernois Tap will tap its
Very Stable Genius beer
, an 8.5 percent ABV Imperial Wheat, on Thursday, Jan. 25.
President Donald Trump inspired Axle when he absurdly declared on Twitter earlier this month that he is a "very stable genius" following the release of journalist Michael Wolff's book
Fire and Fury: Inside the Trump White House.
The controversial text portrays the White House in a state of dysfunction.
That led to a national dialogue about Trump's stability and mental fitness, and, of course, Trump decided to weigh in on the discussion via his Twitter account, which is what any stable world leader would do.
....to President of the United States (on my first try). I think that would qualify as not smart, but genius....and a very stable genius at that!

— Donald J. Trump (@realDonaldTrump) January 6, 2018
Axle founder Dan Riley, who is clearly having a lot of fun with the tweet, describes the beer as a "powerful, yet delicate and even fragile, consistent with its inspiration."
And he previously told the
Detroit News
, "The beer itself really defies conventional logic and rational explanation. It's like, really delicious, and it's going to be huge, but also very limited."
He describes the beer as having an "ethereal orange hue."
In conjunction with the VSG beer launch, Axle Brewing Co. is investing in the local media community by partnering with Ferndale Radio (100.7 FM). Axle will fund the design of their new studio space in the Rust Belt Market, and part of the proceeds from the sale of VSG will go to that cause.