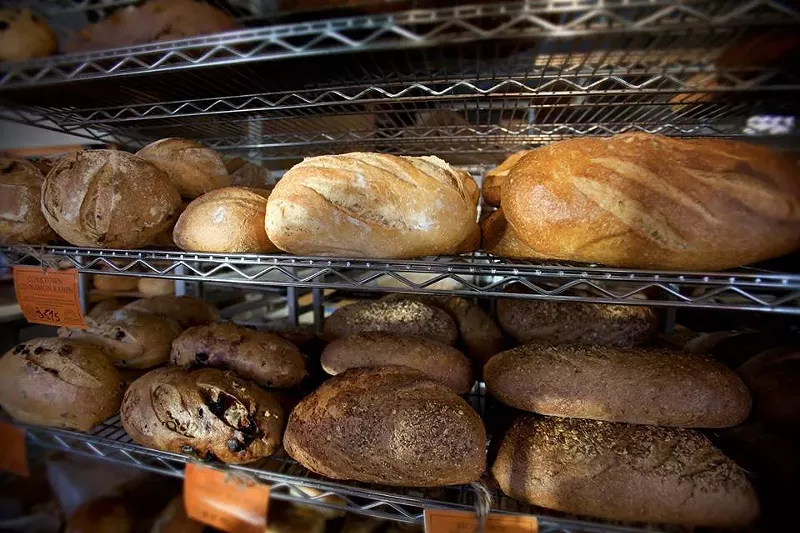 Avalon International Breads has long been considered one of the great companies born out of Detroit and the bread-making organization seems to be experiencing a surge in popularity as they today announced yet another Detroit location will open on West Grand Boulevard in New Center later this summer.
The company hopes to capitalize on the neighborhood's redevelopment amid projects recently launched by companies like
The Platform
as well as a plan to bring the Detroit Pistons' training facility to the area.
"As an emerging commercial and residential area, New Center is the perfect place to introduce our new biscuit bar, while offering the favorites that our regulars have loved for two decades," CEO and co-founder Jackie Victor said in a press release. "The cafe will be just a few blocks away from the end of the QLine and will offer area residents, visitors, and employees a place to get fresh, delicious foods at a new local gathering place."
The space,
located inside a former Cafe Con Leche spot at 2990 W. Grand Blvd
., will seat up to 70 patrons with ample outlets to make it easy for locals to work from the cafe. There will also be a private meeting space area available for reservation. It will be free as long as you pay for Avalon catering during its usage — not a bad deal.
The new location, billed as a "cafe and biscuit bar," will focus on serving freshly baked "Bellevue" buttermilk biscuits that can be complimented by a variety of seasonal toppings. Sticky buns, sea salt chocolate chip cookies, fresh salads, and made-to-order sandwiches will also be on the menu, according to the press release.
Avalon has also partnered with other companies on the new cafe. Mighty Good Coffee items, handcrafted ice cream from Reilly Craft Creamery, and Faygo floats will also be available in the cafe.