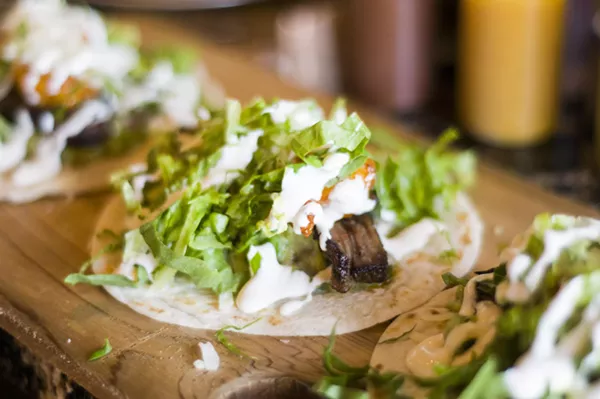 Far be it from us to practice junk food journalism, but here we are reporting on a "help wanted" ad for a restaurant planned for Ferndale. This one was hard to resist.
It appears that an "authentic Mexican restaurant" called Sin Paredes is planned for downtown Ferndale, but its Criagslist ad says its location is still a secret. It's such a secret that job interviews will be held at other restaurants or a library, but perhaps the map included with the ad that highlights the area around the intersection of 9 mile and Woodward provides a clue. Let the speculation begin, and there's
one vacant restaurant that immediately pops to mind
.
As for the food, Sin Paderes is looking for "a couple Mexican food 'specialists' that will be able to ensure that our menu is executed with authentic precision."
It should be noted that the ad establishes authenticity straightaway by opening with "Buenos Dias!"
Later in the copy, we get a little more of a picture about what kind of Mexican restaurant is in the offing: "MUST HAVE AUTHENTIC MEXICAN FOOD EXPERIENCE... we are not doing 'street food tacos' or 'fast casual' food. We want to provide our customers and Ferndale with THE BEST Mexican fare possible."
Uh huh. Is Sin Paredes (Without Walls) implying that someone making "street food tacos" isn't authentic? If so, should someone
tell Junior Merino at M Cantina
that his restaurant is inauthentic? Should someone head down to Southwest Detroit and tell El Barzon's Norberto Garita that
his new Pueblan street food concept
isn't authentic? Is this a dig at Imperial? And what about the caps lock? There's also a chance, as some have suggested, that this is simply a troll at work.
We will close this post as Sin Paredes closes its ad, with a simple "Gracias."
So many restaurants, so little time. Find out the latest Detroit dining news with our weekly food newsletter delivered every Friday morning.