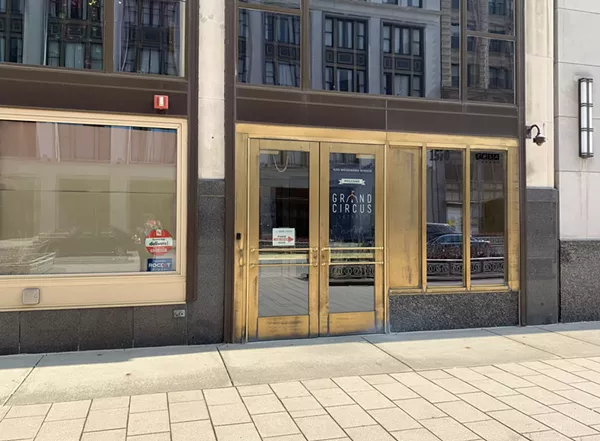 A new 4 a.m. diner with a circus motif plans to open next week in a storefront in Grand Circus Park's Broderick Tower.
Deadline Detroit
reports that the Grand Circus Diner's menu will include burgers, filet mignon, pasta, ribs, a pastrami sandwich, prime tenderloin meatballs, fried chicken, Cincinnati chili, and a soup that includes a matzo ball and kreplach (a Jewish wonton). It'll also have vegan and vegetarian offerings like a breaded and fried-feta sandwich, salads, and more.
The restaurant is co-owned by Broderick Tower owners Bruce Liebowitz and Michael Higgins. They're partnering with Mark Zarkin, owner of Steven Lelli's Inn on the Green, an Italian chophouse in Farmington Hills.
The space at 1570 Woodward Ave. previously held the Broderick Grill, which closed after a two-year run. The Grand Circus Diner will be open daily from 6 a.m. to 4 a.m.
So many restaurants, so little time. Find out the latest Detroit dining news with our weekly food newsletter delivered every Friday morning.