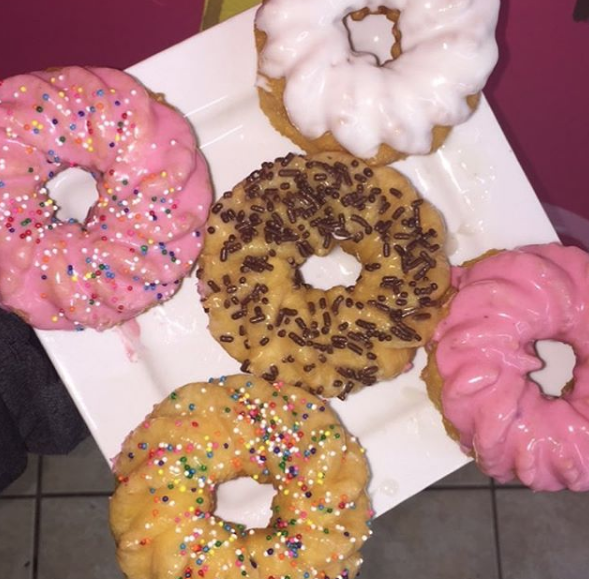 The Holy Moly Donut Shop is planning to host a soft opening as soon as Wednesday.
While a new doughnut shop is exciting news on its own — especially with as good of a name as "Holy Moly" — this one
is making a few dreams come true
by opening next the the Unified Collective dispensary on Eight Mile near John R.
But that means nothing if the doughnuts aren't tasty. Though we have yet to sample the goods, the flavors look awesome. Those include the Devil's Food Cake ("airy devil's food cake donut topped with dark chocolate ganache and cocoa bits"), Blueberry Bourbon ("velvety smooth and sweet blueberry icing infused with just a touch of bourbon"), the Milk and Cereal ("rich and creamy Cruze Farm milk icing covered with Fruity Pebbles breakfast cereal"), and the Chocolate Ganache ("rich 70 percent dark Ghirardelli chocolate whipped smooth and topped with sprinkles or sea salt").
Aside from doughnuts, Holy Moly will offer bagels, cookies, brownies, Rice Krispy Treats, ice cream (Rays and Guernsey), Detroit Bold coffee, hot chocolate, soups, milkshakes, Guernsey's dairy products, and Better Made chips.
Holy Moly manager Stephanie Stephen tells
Metro Times
that owner Victor Attisha travels a lot and tried similar doughnuts around the country.
"The owner is always traveling and frequented many different pastry shops. He found that Detroit was missing out on some of the pastry finds that he was able to experience, and he wanted to bring that back home with him," Stephen says.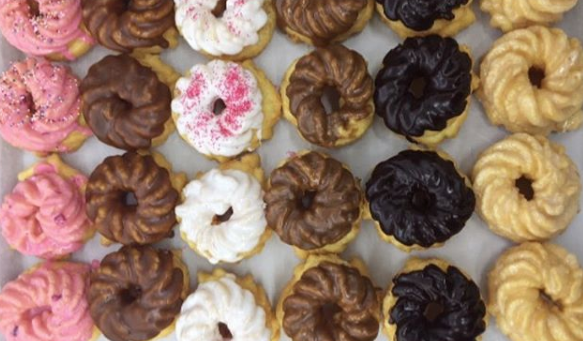 A second shop, which could open within several weeks, is in the works near the intersection of Seven Mile and Evergreen, and a third location is planned.
Sadly, no partnerships with the neighboring dispensary are planned for the moment, but Stephen says it is a possibility for the future.
And in a really cool move, Holy Moly donates all doughnuts that aren't sold to different groups that are in need.
Find the shop at 201 W. Eight Mile Rd. Its Instagram account is
here
, and its Facebook page is
here
.