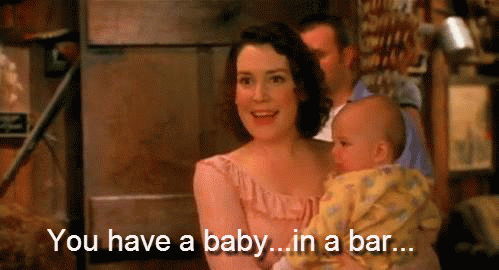 Managing little people is no joke. And
sometimes
parents just need a drink. In this day and age, millennials no longer believe that one should drop baby Hazel off at Grandma's house just to enjoy an ice cold brew and some good food at the bar.
Although admittedly, not all bars are family-friendly. We would never suggest you bring six-year-old Aiden to Sugar House or Cafe D'Mongo's. There are, however, plenty of great bars that are happy to accomodate little Harper and Porter.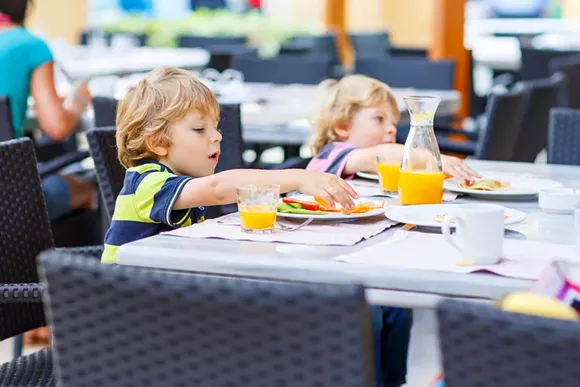 Here's a list of a just a few of the many kid-friendly bars in metro Detroit. As always, don't get wasted before driving you and your kid back home. C'mon guys, that should go without saying.
Imperial
22828 Woodward Ave., Ferndale
Once we made a joke about hipsters bringing their stroller-bound kids to this place and that maybe that's a little annoying. Now that we're parents we understand the need to get the fuck out of the house and get a solid Blood Mary, even if that means bringing the kids along with us.
Union Street
4145 Woodward Ave., Detroit
During lunch and dinner hours, Union Street is a perfectly acceptable place to bring the kiddos. They have high chairs for smaller tykes and plenty of food that picky children would find acceptable. Like French fries.
Oak Cafe

1167 Oak St., Wyandotte
This bar is like heaven to craft beer snobs, but it's also welcoming of their children. The bartenders and servers are very friendly and they serve the kind of fried foods parents will only order for their children when they just want them to be quiet and eat.
Ironwood Grill
840 W. Ann Arbor, Plymouth
Isn't Plymouth
the cutest?
The downtown district has plenty of family-friendly activities and shops, so it's a no-brainer that this large bar/restaurant would be welcoming to parents and their children.
Motor City Brewing Works
470 W. Canfield, Detroit
You know what kids love? Pizza. And this place has some of the best in Detroit. And they have Ghettoblaster. Everyone wins.
Nemo's
1384 Michigan Ave., Detroit
Nemo's is, like, THE place to go before a Tigers game. Possibly because of that shuttle they run to Comerica Park and back. They also serve some delish burgers and fries that the kiddos can get down on so you're not spending $15 for a hotdog at the park.
Old Miami patio

3930 Cass Ave., Detroit
The inside of the Old Miami is kind of, well, weird. But their patio is a dreamy oasis in the city. Certainly, this is one of the most questionable places on our list, so we advise only the most hipster (progressive?) of parents to bring their kids here.
Town Pump Tavern
100 W. Montcalm, Detroit

So, if it's Opening Day, do not bring your kids to Town Pump Tavern. Actually, that rule kind of applies to Detroit on the whole during the Tigers first home game of the season. Any other day, however, Town Pump Tavern is a great place to grab a bite to eat and enjoy a brew with the kids in tow.
Majestic Cafe & Garden Bowl
4124 Woodward Ave., Detroit
This is one of the more fun places to take your kids while you drink thanks to a proximity to live music and also bowling.
Green Dot Stables

2200 W. Lafayette Blvd., Detroit
This place is basically for families headed by parents who like to drink.
Bath City Bistro

75 Macomb Place, Mount Clemens
Bath City Bistro is pretty cool and they have three feather bowling lanes, so that should keep the kids busy while you enjoy a cocktail. Plus they have chicken fingers and mozzarella sticks, so in essence this place is tailor made for kids.