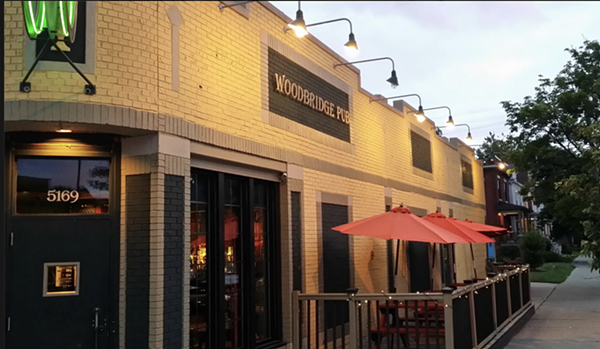 The popular Woodbridge Pub bar/restaurant in the Woodbridge neighborhood just west of Wayne State's campus is on the market.
Crain's reports
owner Jim Geary is asking $1.225 million and hoping to find someone who will continue running and growing the operation.
The listing price also includes a vacant 1,300-square-foot building and small 0.2-acre parcel across Merrick Street along Trumbull, which Geary hopes will be redeveloped.
He told Crain's that he never intended to stay in the restaurant business when he opened nine years ago, and he feels now is the time to focus on development and restoration projects he has in the works or plans to undertake.
The Woodbridge Pub topped $1 million in annual revenue the first seven years, but that figure dropped to about $750,000 each of the last two years. Geary said he suspects that's a result Trumbull construction and an increasingly crowded dining scene.