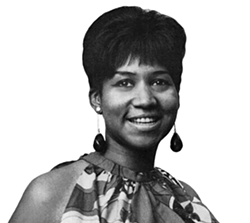 The first annual Detroit Music Weekend will take place this Saturday in downtown Detroit, with free events spanning four outdoor venues. And queen of soul Aretha Franklin is slated to give what organizers are calling her last-ever Detroit performance.


Preceding her Saturday night performance on the Madison Central Stage, a dedication ceremony and tribute to the songstress will be held this evening at Music Hall.


The weekend festival kicked off Thursday with a special Detroit street naming in honor of Franklin. The stretch of Madison Avenue outside the Music Hall is now named "Aretha Franklin Way."


Dozens of artists will perform for free on Saturday and Franklin will take Madison Central Stage at 6 p.m. Other performers include Nick Speed, Sean Blackman, and the Detroit Children's Choir. Tuxedo feat. Mayer Hawthorne is also a can't-miss event.


More information at detroitmusicweekend.org.