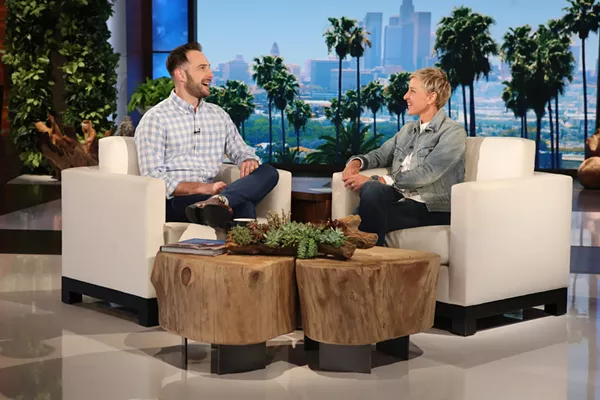 We all remember when Royal Oak teacher Joe Dombrowski pranked his elementary school class with the best April Fools Joke ever by giving them the most absurd spelling test ever. The video went bananas viral and Dombrowski landed himself talking to angel of Earth Ellen Degeneres on her talk show where she gave the teacher a check for $10,000.
Dombrowski returned to Ellen's show today to give fans a little update on his life since viral video fame. Apparently, Dombrowski gets recognized almost everyday and his students think they are legit famous since the video came out.
Dombrowski also told Degeneres that he used the money she gave him to purchase interactive projectors for each classroom in his school. In classic Ellen fashion, she rewarded Dombrowski again with all the gifts she gave away from her "12 Days" gift giveaway — something she's never done in the history of the show.
Degeneres also gave Dombrowski a taste of his own medicine by telling him she flew his classroom to the show, but turns it out it was just random kids in the area, and Dombrowski noticed right away. You can watch the full clip of the show below.