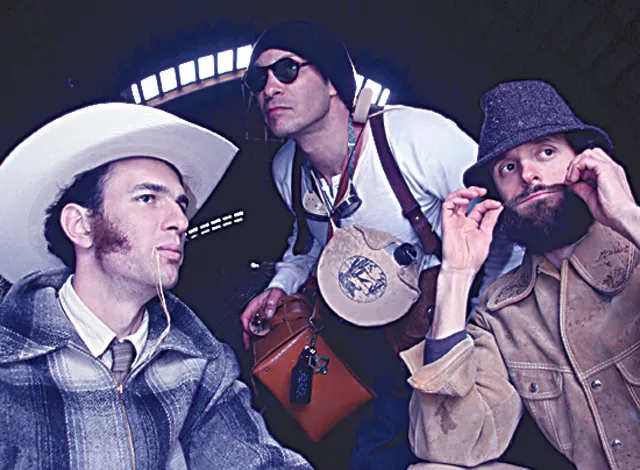 Someone said the Wiyos are one of the best live bands on the planet. If that means they're absent of pretense and nonsense and play a purely natural American acoustic hybrid of twisted old-time, jug, jazz, blues and rag in punk rock spirit, then so be it. Dylan loves 'em. Here Wiyos offer their five fave Detroit ditties.
5. "It's My Time" Ricky James Matthews and the Minah Byrds: "Rick James and Neil Young at Motown, mid-'60s! The sessions never saw light because Rick was caught AWOL from the military in the Motown studios."
4. "I Want You Back" Jackson 5: "The bass line, the pop groove, the rhythm guitar." ...
3. "Nowhere to Run" Martha and the Vandellas: "Perfect song. It evokes a lyrical and musical mood that conjures the feeling of being trapped in a relationship; it's also a metaphor for the inequality this country had then, and still has."
2. "In Case You Need Love" Smokey Robinson and the Miracles: Great, grittier than many of Smokey's polished ballads.
1. "Fingertips Part 2" Little Stevie Wonder: Stevie played a mean harmonica in a completely original style; this may be the only No.1 song to essentially be a harp instrumental. More amazing, he was 12; it was recorded live, essentially an ad-lib!
At 7 and 8:30 p.m. Friday, Nov 19, at the DIA, 5200 Woodward Ave., Detroit; dia.org.