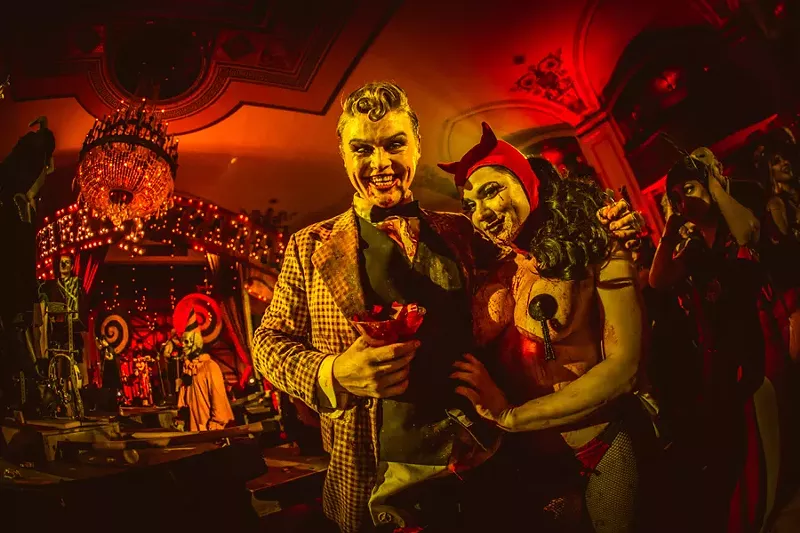 Step right up to the greatest masquerade on Earth!

No, really. Theatre Bizarre is unlike anything you've ever seen. You'll be shocked by new additions to this hedonist celebration and surprised by new delights – even if you go both weekends every year.

Returning for its (now legal) annual residency, Theatre Bizarre will once again transform eight floors (as well as countless hidden passages) of Detroit's historic Masonic Temple into an immersive R-rated, choose-your-own-nightmare.
The costume-mandatory event takes place on Saturday, Oct. 13 and Oct. 20 with gala spectacles preceding the main attraction on Friday, Oct. 12 and 19. In keeping with tradition, this year's theme is "The Great Deception," so attendees beware — nothing is at it seems. You may find yourself a voyeur one minute and an active character in a living, fire-breathing narrative the next.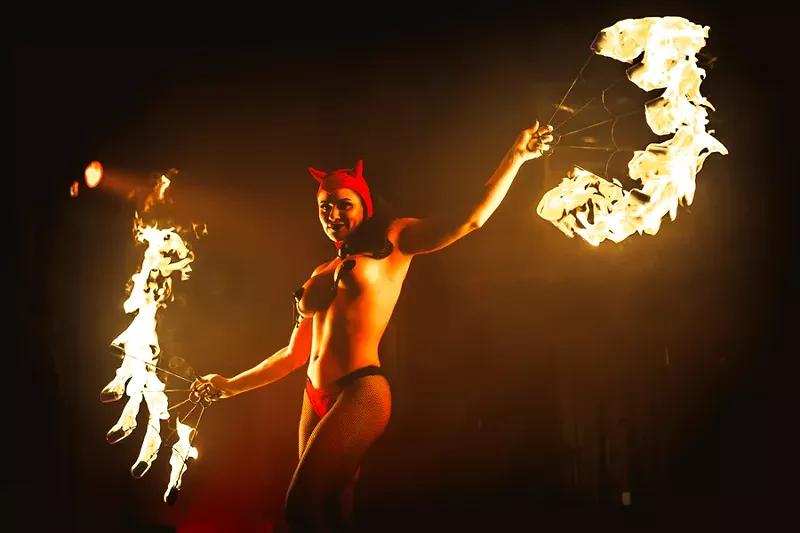 Your mouths (and other orifices) will be left agape with a visit to the Fistatorium (yes, it is exactly and also nothing as it sounds.) Take a trip on the seventh floor Ghost Train where things can get rather handsy. If tantalizing burlesque sparks a fire in your loins, there's a stage for that. The event features six main stages — The Odditorium, The Liars Lounge, to name a few — and 21 performance spaces each possessed by music performances, sideshow acts, circus demons, fire jugglers, and suspension artists.

Other attractions, both hidden and accessible, include a Victorian ice cream parlor with boozy treats, an erotic cinema as well as opportunities for guests to capture the evening with a 3D printing of themselves in costume or a snap from a 110-year-old tintype camera.

For a taste of last year's festivities click here. Oh, and always: Hail Zombo!

Theatre Bizarre gala starts at 6:30 p.m. on Friday, Oct. 12 and Friday, Oct. 19, the main event takes place on Saturday, Oct. 13 and Saturday, Oct. 20 at the Masonic Temple; 500 Temple St., Detroit; 313-832-7100; theatrebizarre.com; Tickets for the gala are $260, tickets for the main event are $105 and can only be purchased by visiting Noir Leather, Iconic Tattoo, Leon Lulu, Armageddon Beachparty Store Lounge, Vault at Midnight, or Rat Queen Vintage.


Get our top picks for the best events in Detroit every Thursday morning. Sign up for our events newsletter.