Detroit may have more of a reputation as a shot-and-a-beer bar type of town, but that doesn't mean we don't have classy cocktails, too. Here are the spots to go to when you crave a drink that's a bit more precious.
The Oakland Art Novelty Company
201 W. Nine Mile Rd., Ferndale; 248-291-5295; theoaklandferndale.com
One of the OGs of Detroit's cocktail revival scene, The Oakland continues its tradition of stellar drinks in a decadent setting. The bar isn't afraid to push the limits — Oakland had a tiki bar in years past before the latest cropped up — but the staff is perfectly chill and unpretentious.
Otus Supply
345 E. Nine Mile Rd., Ferndale; 248-291-6160; otussupply.com
Otus Supply came onto the scene in late 2016 and has steadily upped its game since then, with the addition of brunch, an interesting lineup of jam bands, and a top-shelf whiskey program. Cocktails are equally varied and adventurous with special emphasis on complex smokey-sweet pairings.
The Sugar House
2130 Michigan Ave., Detroit; 313-962-0123; sugarhousedetroit.com
There's a reason Detroit Optimist Society's Dave Kwiatkowski spawned an empire from this formerly rundown spot on Michigan Avenue in 2011. Sugar House staff is on point with every trend in the business, and the meticulous attention to detail shows.
Bad Luck Bar
1218 Griswold St., Detroit; 313-657-9177; badluckbar.com
Cocktail wizard Yani Moraitis Frye upped the ante, and the stakes, when he opened this jewel of a bar in a back alley last year. Yes, some (but only some) of the cocktails are pricier than we've seen in years. But that $60 cocktail everyone rages about comes with a 65+ year-old British Royal Navy Rum, so it's worth it. The cocktails are on point, and the service and décor are exactly what you'd hope for from a Detroit Optimist Society venture.
Apparatus Room
250 W. Larned St., Detroit; 313-800-5600; detroitfoundationhotel.com
Detroit's world-class hotel deserves an equally stellar bar, and has it in the Apparatus Room. While their food might get most of the critical attention, the Foundation Hotel's bar serves exquisite drinks in a chic, but homey setting. It's just so pretty, the gorgeous glassware alone is worth a visit.
Lost River
15421 Mack Ave., Detroit; 313-720-0673; lostrivertiki.com
Near-nightly food pop-ups and a luscious setting have helped the east side's newest tiki bar quickly become one of the hottest spots in the city. Even when it seems like winter will never end, Lost River's tropical rum drinks remind us that summer may someday come.
Kiesling
449 E. Milwaukee Ave., Detroit; 313-638-2169; kieslingdetroit.com
Newcomer Kiesling quickly managed to become a neighborhood bar for Milwaukee Junction when it opened last spring. Its low-key vibe and streamlined menu belie the skill and experience that goes into developing the menu, including the best Pisco Sour we've ever had.
Castalia at Sfumato
3980 Second Ave., Detroit; 313-305-1442; castaliacocktails.com
A cocktail bar connected to a perfumery may seem worryingly hip, but Castalia takes their scents very, very seriously; after all, the majority of taste comes from our sense of smell. Castalia pairs their cocktails with one of Sfumato's signature scents. If you're feeling a mood, there's a drink and scent at Castalia to match it.
The Keep
140 Cadillac Sq., Detroit; 313-223-2626
The tiny underground bar in the flatiron adjacent to Cadillac Square once served as a mortuary. Currently, it's known as the bartenders' bar. The staff there knows their drinks and enjoys playing around with new combinations and draft cocktails, including the underrated Keep Nutty Alexander.
Candy Bar
1509 Broadway St., Detroit; 313-277-4736; candybardetroit.com
Everything here is touched with just a hint of pink, and that's the secret to Candy Bar's glamorous, multi-textured ode to the softer side of cocktail culture. It's like an apothecary set up shop in a Parisian pre-war apartment. A lengthy cocktail list aids guests in choosing by adding descriptions like "Jolly, Wistful, Bright" for the Hyogo Vice.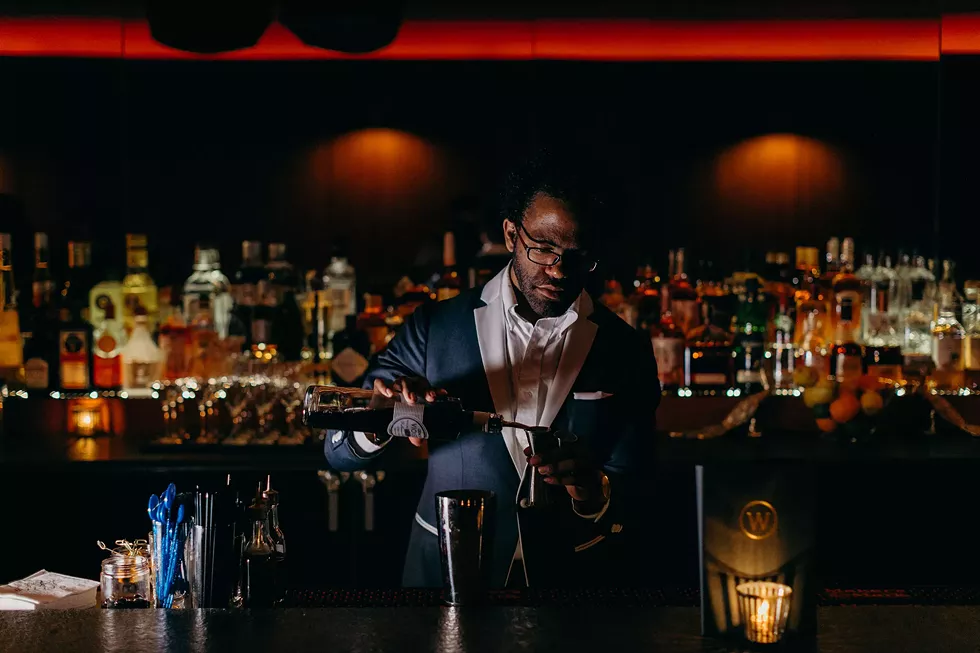 Willis Show Bar
4156 Third Ave., Detroit; 313-788-7469; willisshowbar.com
The building on Third and Willis has returned to its roots as a cabaret in the glory days of swing and jazz when it reopened in 2018. Guests can watch local and national acts perform on the bar's stage, which is located directly behind and above the bartenders, as they sip a variety of martinis and pretend they're hanging out with Sinatra.
Second Best
42 Watson St., Detroit; 313-315-3077; secondbestdetroit.com
Unabashedly '80s, Second Best is the newest venture of sophisticated neighbor Grey Ghost's creators. If anyone can pull off Gummy Bear shots translated into cocktails in a coupe, it's the same people who managed to create their very own version of Zima.
The Last Word
301 W. Huron St., Ann Arbor; 734-585-5691; thelastwordbar.com
Ann Arbor's swanky speakeasy has survived seven years in a town notorious for fast turnaround in bars — despite hordes of broke college students. The secret to the bar's success is its vast menu, skillfully executed by knowledgeable staff.
Babs Underground
213 S. Ashley St., Ann Arbor; 734-997-0800; babsannarbor.com
Not all cocktails need to be served in a faux-speakeasy. Babs Underground, tucked underneath the Schwaben building on Ashley, has a solid list of classic cocktails and a few interesting twists. Plus, there's shuffleboard and free pool on Tuesdays.
Lo-fi
220 S. Main St., Lower Level, Ann Arbor; 734-369-6070;
If Ready Player One were a bar, it would be Lo-fi, recently opened in the basement underneath other popular cocktail joint Nightcap. Everything is purple and red and neon, including the giant dragon behind the bar. Plus, there's karaoke to complete this dystopian dream sequence.
Nightcap
220 S. Main St., Ann Arbor; 734-369-6070; nightcapbara2.com
Sleek, industrial, and polished, Nightcap is the big-brother banker to downstairs neighbor Lo-Fi. The cocktails are every bit as refined, making Nightcap a popular date spot.
So many restaurants, so little time. Sign up for our weekly food newsletter delivered every Friday morning for the latest Detroit dining news.