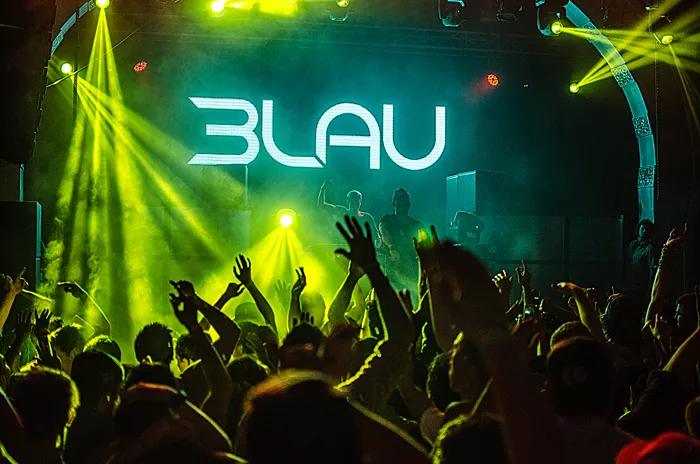 Elektricity

There's no denying that Amir Daiza knows how to run a good club. The dude has his finger on the pulse of what's happening musically in Detroit at any given time, and he's skilled at creating prime venues for those genres. In the early '80s, Daiza owned the notorious club Bookies, Detroit's answer to CBGB. He was also responsible for bringing such punk and new wave legends as the Police, Ultravox, the Damned, John Cale and Johnny Thunders & the Heartbreakers to the Midwest for the first time, while local bands like the Romantics, Destroy All Monsters and Sonic's Rendezvous Band were all Bookies regulars. Daiza went on to have more success with Clutch Cargo's and the City Club, and later still with St. Andrew's. His latest project is Elektricity, the area's best electronic club, located in Pontiac. Elektricity — an all-electronic music club that's already an international stop for top DJs — opened in 2011.
Daiza says that, since 1981, his forte has been developing new music in the city, discovering new artists and developing them in this market. "That same philosophy we took with electronic dance music," he says. "That genre of music is, to me, the newest and probably the fastest-growing type of music out there. I'm basically using the same philosophy that we had with rock bands to DJs and electronic music. We're featuring the best of electronic music here at Elektricity."
Despite being widely known for his rock 'n' roll clubs, Daiza is no stranger to electronic music.
"I was there when it first happened," he says. "Richie Hawtin [aka Plastikman] I found when he was 17 years old. He won a DJ contest that we put together. … By winning the contest, he became my intern for about three years at the Shelter. I used to have a club on Broadway called the Asylum. Directly across the street, a new club opened called the Music Institute. That was started by Derrick May and Kevin Saunderson. The English artists I had playing at St. Andrew's would hang out, and they would see this club across the street, playing techno. They'd go back to Europe and tell people about it. The NME and Melody Maker sent writers over. That was kind of the springboard. So I was there at the beginning. I've always had a liking for that type of music."
Music is one thing, running a club is another. Daiza says that there are many elements to making a good club. "It's not one thing," he says. "Really, to have a good club, the people that come there are most important. They come together and bond because of the music. Music is the key ingredient."
After more than 30 years and many different clubs and events, what keeps Daiza going? What drives him to want to open yet another club with all of the attendant headaches and sleepless nights that inevitably come with it, especially in this town and in this economic climate?
"The evolution of new ideas and new music," he says. "It excites me. New creative ideas and new music — that's really my inspiration. I get bored of things real easy, so that's the extent of it. I'm always looking for new things."

Elekricity, 15 S. Saginaw St., Pontiac; 248-599-2212; elektricitymusic.com.
Grasshopper Underground
A cool little club in the heart of funky Ferndale that has fast become one of metro Detroit's dance music hotspots, Grasshopper pulls in some of the hottest DJ talent that electronica has to offer. A great sound system, friendly staff, reasonable drinks prices (for this type of place) and an impressive layout make this an attractive venue.
Grasshopper, 22757 Woodward Ave, Ferndale; 248-298-0330; thegrasshopperunderground.com