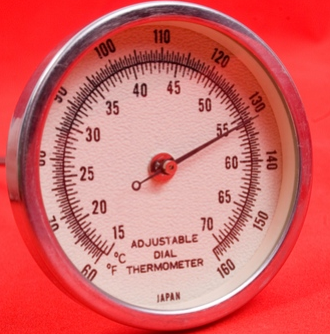 Following dining in metro Detroit like we do, you get familiar with the ebb and flow of trends. Based on our completely unscientific research, here are the trends we're spotting, divided into threes — ones that are almost overheating, ones that are coming into their own, and ones that are cooler — most of them waiting to get hot again.

A bit overheated:
Poutine: In just the last year, Detroiters have apparently gone nuts for this Canadian creation. Find it at Joe's Hamburger in Wyandotte, Local Kitchen and One-Eyed Betty's in Ferndale, and in Detroit at Green Dot Stables, TAP Sports Bar and Brooklyn Street Local, where it's made by Canadian natives.

Communal dining: Eateries have adopted all sorts of strategies to seem unassuming and inclusive, among them communal seating. You're often pleasantly surprised by the folks at your elbow, even if it can get cramped. Experience it at such unpretentious spots as Ann Arbor's Frita Batida and Mark's Carts, an outdoor dining court.
All casual: The upscale casual dining trend has given us fabulous restaurants where we can not only dress down, but our waiter might wear Chuck Taylors. When the food's that good, who cares? That's the case at Roast in Detroit.

Sliders: It started as a cultural goof, appropriating the derisive name for a small burger bought in a white-enamel greasy spoon, and designating it for greater things. But these creations should be called what they really are: delicacies. These bite-sized sandwiches often feature Kobe beef or game at Detroit's hipper-than-hip Green Dot Stables.
Small plates: The concept first burst onto the scene as a Spanish import in the 1990s. Now it's gone from hip new idea to staple choice. And not all small plates places are stingy about portions, allowing diners to create a filling selection for the usual price of an entrée. Enjoy variety at Small Plates in Detroit, Rock City Eatery in Hamtramck, and even a twist on the original tapas at Spanish-run La Feria in Detroit.
Dietary restrictions: Don't get us wrong: There are people who have serious dietary restrictions and commendable stands on what they eat. But because this is America, you can expect some marketing director to take a worthy trend and turn it into a marketing gimmick, and for food faddists to abuse it into meaninglessness. That said, your dietary restrictions will be taken seriously at such places as Royal Oak's Inn Season Café and Cacao Tree, the Lunch Room in Ann Arbor, and the Clean Plate in Shelby Township.

Fun and games: We've seen a rash of places opening that offer athletic pursuits along with their fare. While it makes sense to burn off a few calories in the same place you just consumed them, it can sometimes be an aggressive display of bewildering hipster impropriety, like somebody's going to demand we play croquet before we can be seated. That said, they've been feather bowling for generations at Detroit's Cadieux Café, tabletop games grace Detroit's Northern Lights Lounge, and a bocce court is planned for Detroit's Ottava Via. So, um, limber up.
Just right:
Classy fries: Once upon a time, garlic breath was a faux pas. No more, friends. A host of restaurants are upgrading their fries. At Mercury Burger Bar, you'll find garlic fries: hand-cut potatoes fried golden brown and showered with tangy crushed garlic. The tasty shoestring fries at Roast in Detroit are pleasers too. It might not be extreme enough for the beardo set yet, but just to our tastes.
Patios: The weather is lousy almost half the year in Detroit, but when it's good, we want to enjoy it. Perhaps that drives the popularity of patio dining. Go al fresco at La Dolce Vita, Le Petit Zinc, Sindbad's and Slows Bar-B-Q in Detroit, Palate in Milford, Anita's Kitchen and Como's in Ferndale, Shores Inn or Tin Fish in Saint Clair Shores, or Dominick's in Ann Arbor.
Class without judgment: Though it's nice to be able to experience fine dining in comfortable clothes, it's an added touch of class when your server dresses at least a little snappy. We've found this ideal mix at Italian-and-Mexican joint El Barzón in Detroit.
Classic burgers: Everybody raves about the burgers at Royal Oak's Redcoat Tavern, but classic burgers abound in Detroit. Top picks include Motor City Sports Bar in Hamtramck, the Emory in Ferndale, Miller's Bar in Dearborn, Sidetrack Bar & Grill in Ypsilanti, or the smaller, appealing creations at Nemo's in Detroit.
Entrées with benefits: Sometimes you want a nice, filling entrée, but the varied flavors of tapas. A great way to split the difference is to enjoy an ethnic cuisine that's been doing that for centuries. Korean food is particularly well-suited, with its satellite dishes of pickles and condiments orbiting a large, hearty, central dish. Get the whole monty at Korea House in Farmington Hills, where they routinely serve almost 10 classic sides, ranging from kimchi to cucumber to potato pancakes.

Local sourcing: If Michigan is an economic backwater, local yokels are marshaling their economic power by doing it local. From community-supported farms to farmers markets to urban agriculture, the best restaurants know that sourcing ingredients locally benefits the environment, the local food economy, their customers' health and, increasingly, their bottom line. Keep your food dollars local at Zingerman's in Ann Arbor, or at Woodbridge Pub in Detroit, where the Cobb Salad comes with Detroit-raised duck eggs.
Muses for munching: It's not a huge trend, but enough venues have been mixing music with a dining crowd that it bears mention. It's actually quite appealing to have a live performance, generally acoustic, while enjoying a meal. Sometimes this kind of entertainment takes place offstage in the dining area at PJ's Lager House in Detroit. It's one of the main attractions at the Dirty Dog Jazz Café, as well as big draws on certain nights at O'Mara's in Berkley, and Peabody's in Birmingham.

Cooling off:
Bacon: Once an extreme-eating hipster trend, bacon is now so 2009, passed over by trend-followers for this year's fat-kid food. But real bacon aficionados can still find a BLT crammed with a dozen slices at Honest John's in Detroit, as well as "bacon with a side of bacon" at Ferndale's
One-Eyed Betty's.
Flatscreen overkill: If you're going out to watch the game, we totally understand, bro. But is it really necessary to have 100 flat-screen televisions to gaze into while dining? For sports nuts, though, the fabled flatscreen palace would be TAP sports bar at the MGM Grand Detroit Casino, with its gazillion flatscreen TVs.

Flair: When servers are forced to wear a golf shirt with a logo, that demeans everybody. And on the higher end, even on a formal occasion, when you want to impress a date, having old-fashioned liveried service can feel a bit … strained?
Extreme burgers: A few years ago, it seemed everybody wanted to build the world's biggest burgers. It would normally take a whole family to eat that sort of thing. But if you must have a giant burger, visit Mallie's Sports Grill & Bar in Southgate, home of the world's largest burger (338 pounds!), and the place where the kitchen regularly turns out the 10-pound "Monster Burger."

Competitive eating: Maybe it was the glitz and drama of the annual hot-dog eating contest at Coney Island that cemented it, but food dares got a little overheated there for a while. Good solid tests of intestinal fortitude do abound, though. Challenges await you at Birmingham's Hunter House, Big Beaver Tavern in Troy, and Gracie-See Pizzeria in Detroit, where you get a T-shirt if you can finish the 3-pound "Godfather."

Big food: Relying on a global supply chain of drugs, GMOs, fertilizer, herbicide and fossil fuels, and abusive to workers and the environment, the industrial food system is focused on one thing like a laser beam: Making the most profit it can. The plastic tubs of food churned out by large food companies can make a basket of fries from McDonald's seem prosaic and healthful. For your sake — and for everybody's sake — dine at such places sparingly if you must.

WiFi-mania: Remember when WiFi first came out? It was so darn cool to take your laptop everywhere, watching it gallantly struggle to detect wireless service. These days, wireless abounds to the point where it's sort of refreshing to find a place where people are reading paperback or writing in notebooks. You can set yourself apart from the crowd at neo-Luddite-friendly places that offer actual physical reading material for those who must peruse in all four dimensions, such as as 1515 Broadway in Detroit, or the book-filled library room at Café 1923 in Hamtramck.