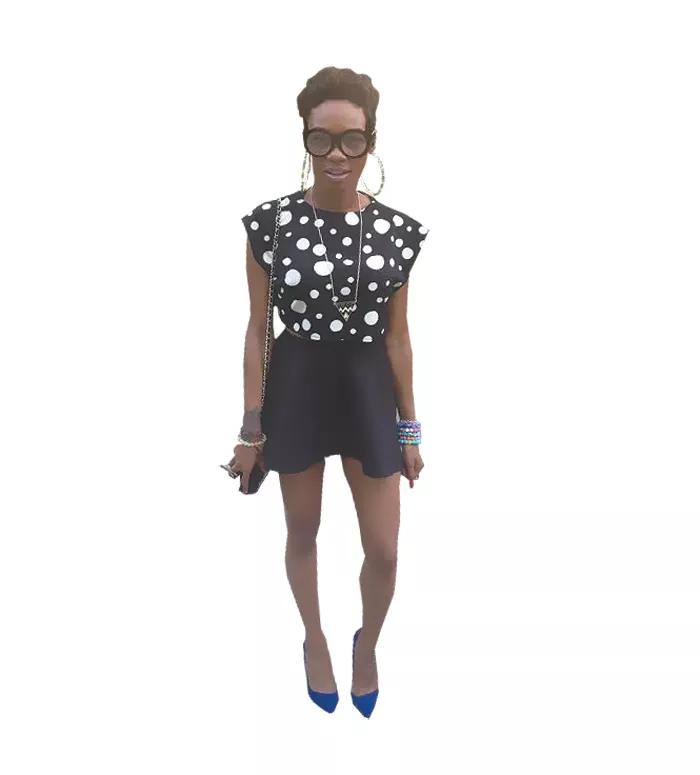 Yonikka K. Tinsley is a self-described "conscious entrepreneur." She grew up on Detroit's east side, and her many jobs include being an inspirational lifestyle blogger at WorldofYonni.Wordpress.com, an online boutique owner, an organic healing-energy jewelry designer at YKbeads.com, a small-business consultant, and a social media marketer.
Her hobbies include travel, shopping, reading, meditation, yoga, cooking, spending time with family, and writing in her manifest journal. She's an avid coffee drinker and is totally obsessed with healing crystals, positive energy, and good vibes.
Yonikka loves to shop in different cities, at small boutiques and local stores. She loves one-of-a-kind finds at thrift stores and resale shops, and can't resist a great online store either.
She also enjoys bigger box stores like Forever 21, TopShop, and Zara, and likes to buy direct from the many talented designers stationed here in metro Detroit. She loves to mix and match, and her style is always changing. She calls her vibe "doll-meets-bohemian."
Follow Yonikka on Twitter and Instagram @WhoisYonni.
The Skater Girl Skirt, Benji VanderPump: $75
Polka Dottie Crop Top, Benji VanderPump: $65
Earrings, TopShop: $24
Shoes, Zara: $40
Bat Glasses,YKBEADS: $65
Tribal V Necklace, YKBEADS: $22
Tribal V Ring, YKBEADS: $16
Bracelets, YKBEADS: $85
TOTAL...$392