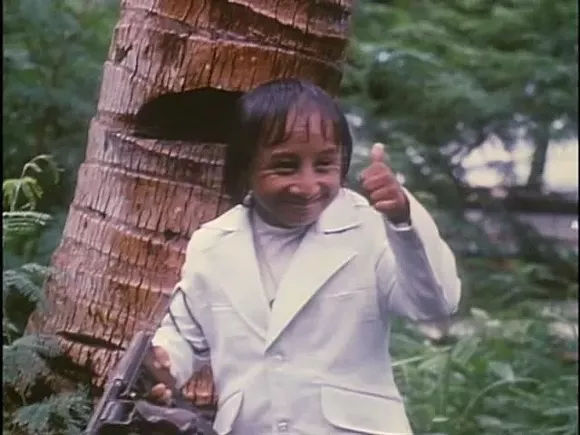 The world's shortest leading man at 2'9'', actor Ernesto de la Cruz is better known as "Weng Weng," the star of '80s
James Bond
-esque low-budget flicks that made him a star in the Philippines and a cult hero beyond.
On Saturday, June 20, Cinema Detroit celebrates all things Weng Weng with
"The Agent Double-00 Feature,"
a one-day screening of two films. First up is the 2013 doc
The Search for Weng Weng,
the story of Australian director and movie video store owner Andrew Leavold's quest to learn more about the mysterious film star. According to Cinema Detroit, a simple search for Weng Weng's whereabouts develops into "a look at over 30 years of Filipino pop culture, and how it reflects both their country at large and the exported culture of the US."
An intermission will include a Q&A session with Leavold along with Rob St. Mary (of the movie-lovers' podcast
The Projection Booth
). Afterward, the theater will screen one of Weng Weng's best-known films, the 1981
Bond
parody
For Y'ur Height Only.
Tickets are $12 and available from
Cinema Detroit's website
. Doors are at 7:30 p.m.
Enjoy the trailers below, along with the viral hip-hop ode to Weng Weng by the CHUDs .