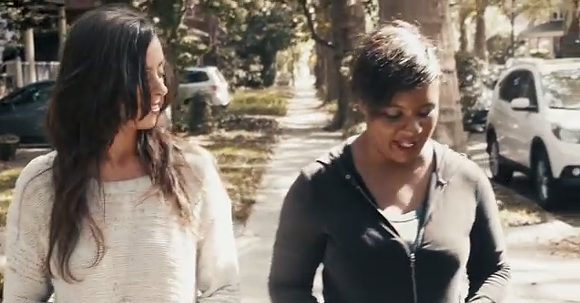 After a single screening at Cinema Detroit in May,
The Videoblogs
is having another run at the venue starting July 29.
Written and directed by NYC-based filmmaker Michael DiBiasio, much of the motivation to make this movie came from wanting to open up and contribute to conversations around mental health, according to the film's website. They say:
As advocates of continued de-stigmatization of mental health, we wanted to tell a story that illustrates how so many Americans are struggling to cope with things like anxiety and depression – but also make it clear that none of them are alone or without hope.

tweet this
According to the film's description, "The life of a struggling young woman (Rebecca De Ornelas) takes a surprise turn when a troubled teenager (Phoebe Allegra) finds her private video journal."
The film was completely crowdfunded, raising $21,665 from 164 supporters.
Here's the complete list of showtimes, tickets are $9 and can be purchased
online
or at the Cinema Detroit box office daily 30 minutes before the first showtime.
Fri, July 29: 7:30 p.m.
Sat. July 30: 7:30
Sun, July 31: 6:30
Mon, Aug 1: 7:30
Tues, Aug 2: 7:30
Wed, Aug 3: 7:30
Thurs, Aug 4: 7:30