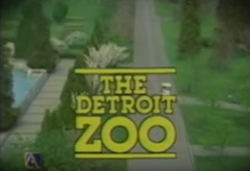 Children of the '70s and '80s will get all the feels from this vintage Detroit Zoo commercial that Reddit user offandthenonagain posted yesterday evening.
The commercial was released in 1982, and features a cast of animals as they get ready for their big scene. Chances are you caught this commercial countless times while soaking in some Saturday morning cartoons.
Watch the whole thing below.