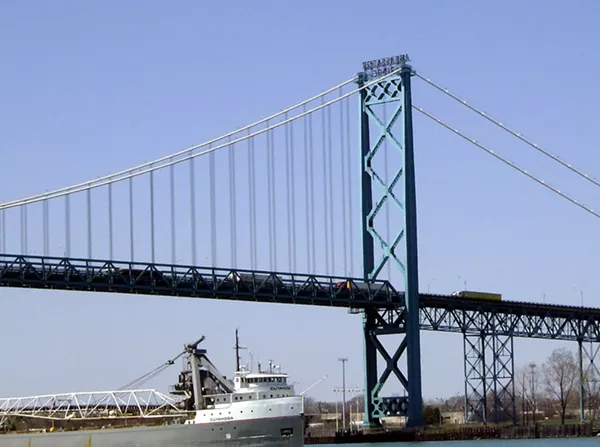 In case you missed it, or haven't seen it yet, there's a really well-reported feature story about one of Detroit's least popular plutocratic families. It's in the
Harper's
, it's about the Morouns, and it's called "
Crossing Guards
" — subtitled "When private ownership of a bridge gets old."
It's not the first up-close-and-personal look from a national magazine at the family that made the Ambassador Bridge the centerpiece of a trucking empire. Thirteen years before the leftish
Harper's
take on Moroun,
Forbes
magazine zoomed in on the family in a piece titled, "
The Troll Under the Bridge
." Which goes to show that even arch-capitalists harbor some qualms about private ownership of a vital choke point.
One of the best things about the
Harper's
piece is that it's written by Matt Mossman, a native Ontarian who went to school with Windsor Mayor Drew Dilkens. His touch gives the reporting a quaint hometown warmth when it concerns Windsor, Sandwich, and Essex County. (For the Morouns, well, not so much.)
To see the
Harper's
article,
click here
.