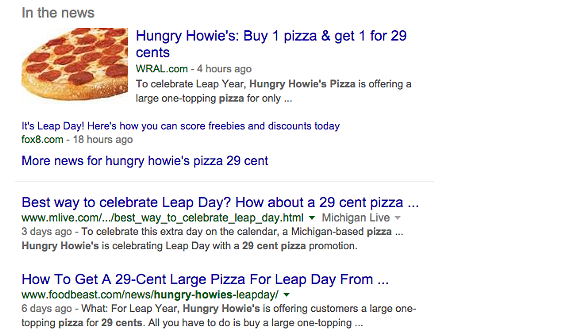 It's Leap Day or whatever, which means you had one extra day of the shittiest month of the year. On the bright side: you've got one more day to try and scrape together rent money and who can complain about that?
You may have also heard that you can score a 29 cent pizza at Hungry Howie's today, but don't let those
headlines
mislead you. It's actually a BOGO offer (buy one large, regular-priced pizza and get another for 29 cents), which unless you have a bunch of friends you want to feed or are really, really hungry, is actually a pretty disappointing promotion.
The good news is we've discovered an alternative means of celebration, and while it's not pizza, it's sure to satisfy your appetite for
mediocrity at its finest
Leap Day jubilee.
Today is Ja Rule's birthday, he's 10. Now, feel free to blast this as loud as you can.