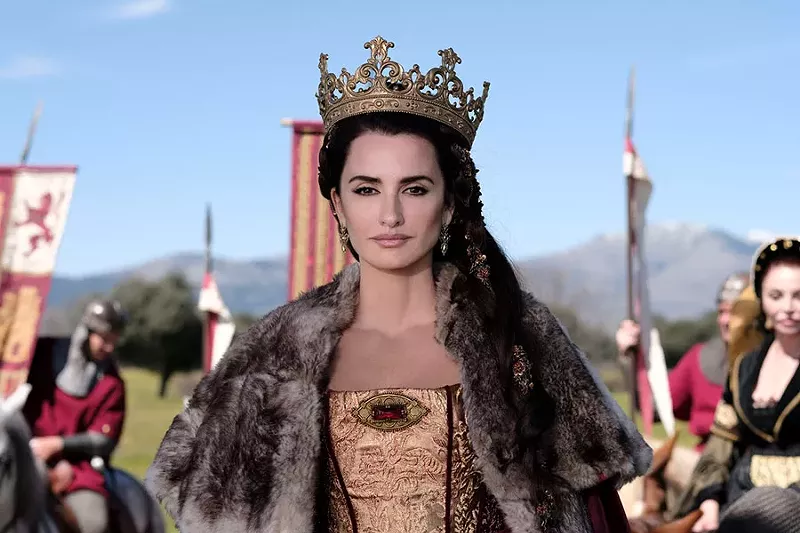 For more than a year now, some of the best and richest movies playing here have been screening outside multiplexes. That's thanks to Cinema Lamont, a small, lean nonprofit dedicated to world cinema, hosting international releases in venues ranging from Ann Arbor to Detroit's Eastern Market. This Friday sees one of their biggest projects, its first-ever Spanish Language Film Festival, opening at Southwest Detroit's Senate Theater. We spoke with the group's founder and president, Josh Gardner, about what's playing and why — and the importance of bringing this kind of work to Detroit.
Metro Times: There aren't too many Spanish-language movies that play around Detroit. What made you want to put this event together?
Josh Gardner: At Cinema Lamont, our goal is to foster cross-cultural understanding through the power of world cinema. Throughout our first year of programming, we tried to engage local communities and create inclusive spaces and events to showcase a diverse range of films from all over the globe, most that would never have the chance to play in the Detroit area. We hosted the first edition of Cine Mexico Now, a festival of contemporary Mexican cinema, last fall to a really positive reception. But the world of Spanish-language cinema goes so much further than just Mexico. There are great films coming from all corners of Latin America and Spain that often get overlooked, so we wanted to highlight that work.
MT: The Senate Theater's right in the heart of Southwest Detroit. Did that play into your decision to hold the festival there?
Gardner: Yes, when I first pitched the Senate Theater on this series it was always part of the plan to engage the immediate Latinx and Spanish-speaking community in Southwest Detroit. The Senate focuses mostly on classic Hollywood cinema and silent films accompanied by their incredible organ. This series provides an opportunity for them to enhance connections with their neighbors and to bring foreign language programming to their regular crowd. We were really lucky that the Michigan Council for Arts and Cultural Affairs along with the National Endowment for the Arts and Culture Source shared our vision and helped to make this showcase possible.
MT: You've got a wide range of work screening at the festival. What guided your choices as far as what to show?
Gardner: We had several goals in mind when putting together this program. First, we wanted to create an inclusive series that would offer films for moviegoers of all ages and interests, as well as those less familiar with Spanish-language films and families. For example, I'm excited for audiences to discover Anina, a charming animated film from Uruguay that follows a little girl as she discovers the meaning of friendship. We also wanted to honor the historic Senate Theater and select several films that tie into the theater's regular programming. Thus, we're kicking off the weekend with The Queen of Spain, which pays homage to 1950s Hollywood, and stars one of the most well-known Spanish-speaking actresses in the U.S., Penelope Cruz. This also influenced our decision to include Time to Die, a 1966 film written by Latin American literary giants Gabriel García Marquez and Carlos Fuentes; a brand new digital restoration of the film was released this year. Finally, as we knew that the series would take place during the World Cup, we decided to celebrate with a fantastic documentary about the biggest soccer star in the world, Lionel Messi.
MT: It's a pretty difficult time now for Latino communities across the U.S. Does that contribute to a sense of urgency for you in programming this festival, or in creating spaces for world cinema more generally?
Gardner: I think this goes directly back to our mission of fostering cross-cultural understanding. In a time when politics can be divisive and there is a lot of othering happening, I think the arts can play an important role in reminding us about the universality of our experiences. We hope that the films we play can make a small difference in bringing people together and expose our local community to cultures and peoples from around the world.
MT: You've mentioned engaging the local community in a few different ways. What do you hope to see audiences take away from these films?
Gardner: As you noted, Spanish-language films are not often screened in the Detroit area. Yet, it is important for people of all backgrounds to see themselves represented in the media and on the screen. With this program, we want Spanish-speaking audiences to feel that they're included in the Detroit art scene and we want general audiences to walk away with a greater appreciation for Spanish-language cinema. Film is something that brings us all together. Going to the movies is about enjoying a shared experience with friends and strangers alike. Ultimately, we hope this series fosters positive vibes among and across the greater Detroit community.
The Spanish Language Film Festival runs from Friday, June 22 to Sunday, June 24 at the Senate Theater; 424 Michigan Ave., Detroit; 313-894-0850; senatetheater.com; Tickets and more information available at cinemalamont.com/spanish-language-film-fest.
Get our top picks for the best events in Detroit every Thursday morning. Sign up for our events newsletter.