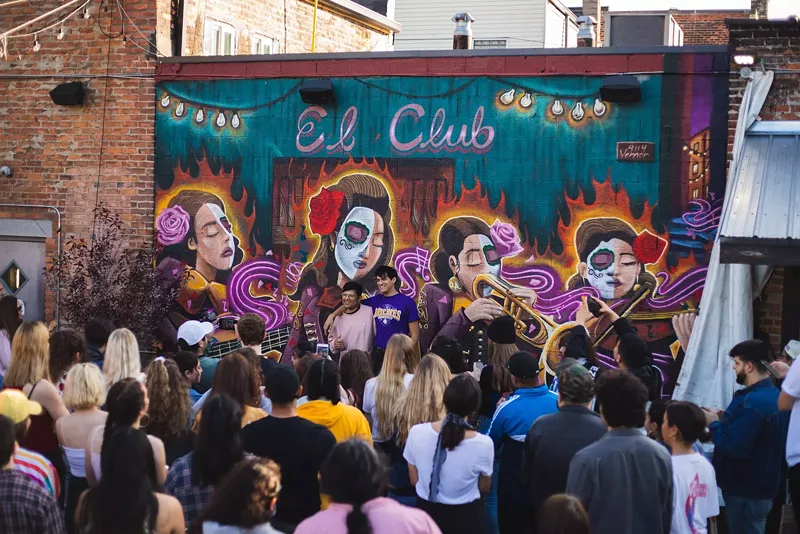 26-year-old Freddy Diaz has made his mark on Detroit, literally. From working with Vans, Ford Motor Company, the Detroit Pistons, StockX, and more, Diaz — who goes by SW Freddy — has left a lasting impression on Detroit's brick walls and buildings.
Despite the rain, dozens of fans gathered outside of Southwest's El Club on Sunday in support of the Southwest-raised street artist and to see Diaz reveal his new mural.
With the help of El Club, as well as singer-songwriter Omar Apollo, Diaz was able to tarp up his mural and reveal it hours before Apollo went on stage. The two had never met before the event, but they hit it off instantly, Diaz says.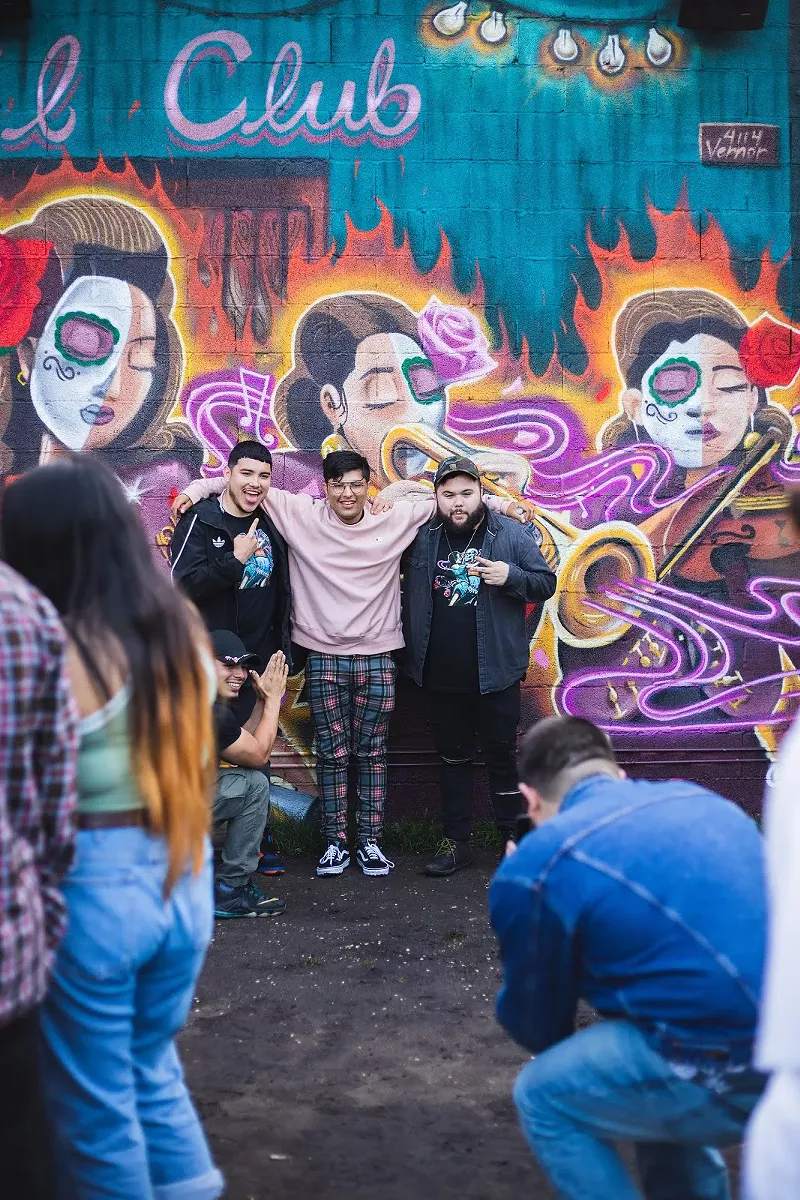 Diaz often represents his Mexican heritage in his work.


"I really want to empower Latino artists, but women in specific," Diaz says, which led him to create the mural of four Latina musicians. Diaz, being a detail-oriented artist, even wrote "O.A." on the earring of the third musician, in honor of Omar Apollo.
Drew Drialo, marketing coordinator at El Club, says tapping Diaz for the project was an easy decision.
"Freddy represents the culture of Southwest Detroit and he's one of the top artists in Detroit, period," he says.
Diaz reiterates how important it is for him to stay true to himself and his community.
"If people are rocking with you for who you are, then you don't have to be nobody else, and so I think that's what's next, just adjusting to where I'm at," Diaz says about what he plans on doing next. "I want to aim higher, but I want to be content with where I'm at."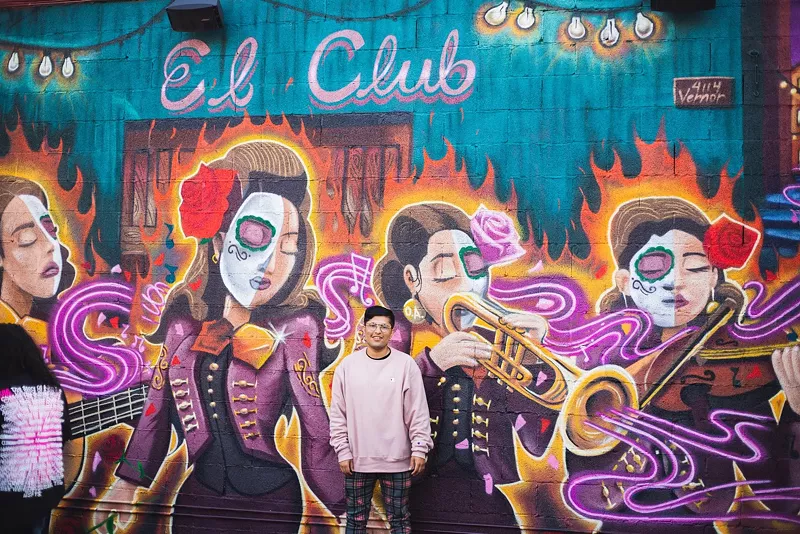 More about SW Freddy can be found on Instagram at @SWFreddy or online at swfreddyart.com.
Stay on top of Detroit news and views. Sign up for our weekly issue newsletter delivered each Wednesday.