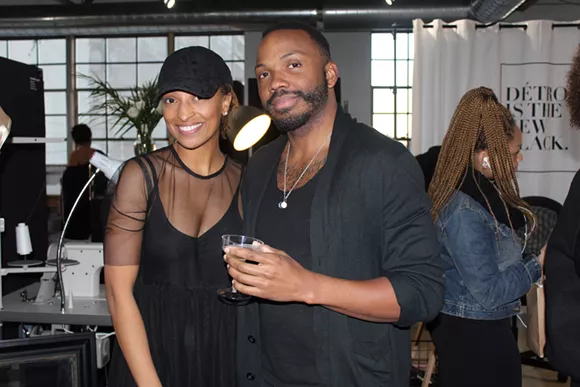 Bubbly was popping at the
Factory Store Soirée at Ponyride
in Corktown on April 1 hosted by Détroit Is the New Black. The event was a debut of the company's permanent headquarters. The new space will offer inclusive services as DITNB. prepares to open a flagship store this fall in downtown Detroit. Roslyn Karamoko, CEO & Founder of DITNB., says Ponyride will be their interim retail space.
"We are moving downtown this fall, so we are relaunching our flagship down there," Karamoko says. "We are happy to have our customers come into our workspace and see how we are producing the garments. Being here in Ponyride, customers can get to see what we do day to day."
See photos from the event
here
.