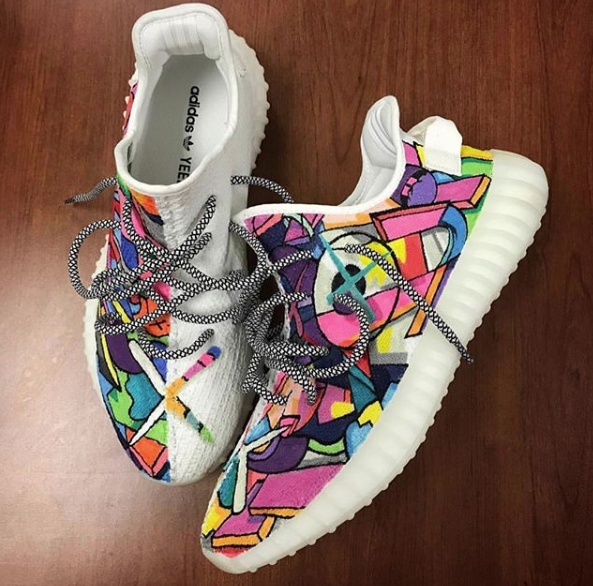 For those unfamiliar with the term, "hypebeast" is the label used to classify anyone whose uniform consists of a Supreme tee and designer sneakers. If this doesn't sound like you or anyone you know, you probably aren't on Instagram much; welcome to the culture. Here's a list of stores in metro Detroit that are bound to get, or keep, you hooked on the streetwear movement.
1.
Former Vintage
, Royal Oak
Former is the ultimate destination for brands you thought you could only find on the Internet. Established just last year, the store has quickly become Detroit's hotspot for labels like Bape and Supreme, while also stocking some great vintage pieces. Whether you're in need of a
box logo tee
or some Hilfiger denim, Former's got you covered at a reasonable price.
2.
Revive
, Birmingham
Carrying brands from Balmain to Off-White, Revive is catered to the higher-end hypebeast who's got money to burn. Sure, it's a bit of an enigma (what is Sweet Earth's neighbor doing selling Raf Simons?), but what you see is truly what you get here. It's all the pieces you have bookmarked online, available to be tried on (and, if you're lucky, purchased) in person.
3.
Linda Dresner
, Birmingham
This one's for the lady hypebeasts (or men whose masculinity isn't fragile). Just a few doors down from Revive lies an internationally-acclaimed mecca of women's fashion. We'll put it this way: Dresner was the first American client of legendary Japanese label Comme Des Garçons, with whom she even collaborated on an
exclusive capsule collection
. Since pioneering brands like CDG, her store has begun carrying other hypebeast faves, including Vetements and Yohji Yamamoto.
4.
Loose Cannon
, Ferndale
Think you know sneakers? Loose Cannon will make you think again. The store's cozy space is home to the consignment collection of your sneakerhead dreams; think custom Yeezys and Js straight from the 90s, all in pristine condition. Who knows? You might get so hooked that have to you cop one of their
namesake tees
.
5.
Nojo Kicks
, Detroit
This Library Street spot is yet another favorite of footwear aficionados. Though they carry a selection of covetable streetwear pieces, it's Nojo's 40-foot wall of sneakers that is bound to leave you breathless. You've never seen this many retro Nikes in one place, we promise.
6.
Carhartt Flagship Store
, Detroit
We know what you're thinking: No, this is not a joke. It's a little-known fact that Hypebeasts LOVE Carhartt. The Detroit flagship may not carry the brand's fashion-forward
Work in Progress
label, but it's chock-full of the staple pieces that turned the orange C into a streetwear phenomenon. Stock up on some beanies for fall, or maybe even invest in a pair of heavy-duty overalls.