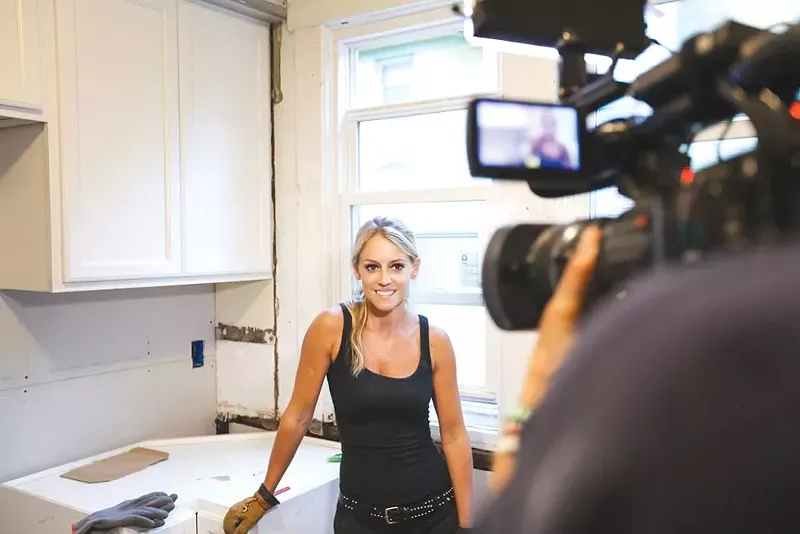 It seems there is no correct way for anyone to be a mother these days, and
Rehab Addict
star Nicole Curtis might know this better than most.
Curtis, who is probably used to unsavory media coverage by now, is embroiled in a custody battle over her youngest son. She's now facing allegations that she only continues to breastfeed him as a means to prevent the boy's father from having overnight visitation.
Metro Times,
she nursed him several times without so much as a pause between answering questions.
Like most working mothers these days, Curtis has to juggle maternal and work responsibilities simultaneously and people just cannot fucking handle it.
During an online exchange, Curtis made her feelings about breastfeeding crystal clear.
"So…no one thinks it ridiculous that a 2 year old drinks milk meant for baby cows in fact, it's encouraged … but the milk naturally made for them??? Holy cow think about it! Watch a documentary on cows milk then let's chat," Curtis wrote.
In an interview with
People magazine
, Curtis defended her decision to continue breastfeeding Harper.
"Every single day I have to weather criticism about how my child is too old to breastfeed," she told
People.
"But when he weans, it's going to be his decision. I truly believe it's the child's choice."
Coincidentally, Curtis also revealed that she doesn't believe in male infant circumcision, an issue
MT
has
weighed in on in the past
.