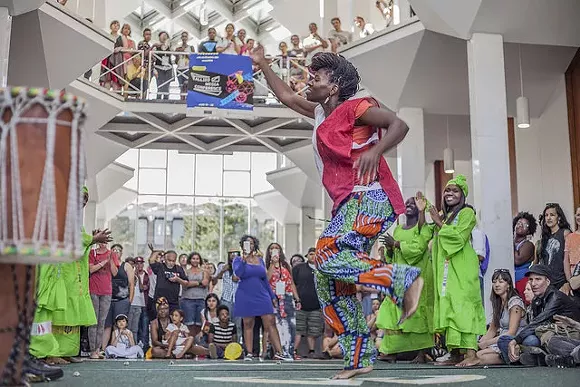 The 17th Allied Media Conference returns to Detroit June 18-22, bringing together a diverse community of communicators, thinkers, urbanists, organizers, entrepreneurs, artists, social justice workers, and more. Last year, the conference hosted nearly 2,000 participants.
"We received a record-breaking 574 session proposals this year," says Morgan Willis, program director of the Allied Media Conference, in a release. "In addition to offering more sessions than ever before, we are looking forward to offering more Detroit tours, film screenings, and an expanded music showcase."
Sessions range from panel discussions, hands-on workshops, performances, and more. The full schedule will be announced at the
AMC website
later in the month. This year will also feature an expanded music showcase featuring performances by Seattle's Thee Satisfaction, Los Angeles-based Las Cafeteras, and Detroit hip-hop duo Passalacqua.
To make the conference accessible to as many participants as possible, registration is available on a sliding scale from $50-$500. Check out the AMG's
official site
for information on how to register.