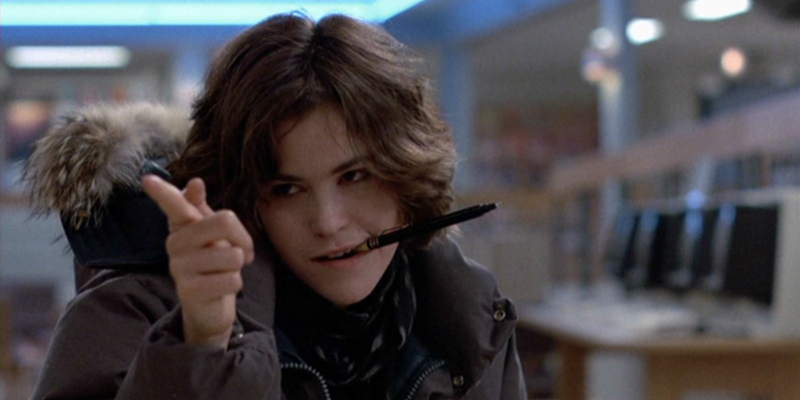 Fact: Your fave is probably problematic, especially if that thing was a product of the '80s. And coming-of-age auteur John Hughes' iconic tale of high school detention turned friendship-forging session,
The Breakfast Club
,
is no exception.
However, the 34-year-old film still holds a spot in many a misfit's heart, and can serve as a lesson on how to not get the girl. (We're looking at you "bad boy" Judd Nelson!) And don't you forget about the soundtrack! Or the over-referenced final still shot! Or how
Ally Sheedy's character scratching her dandruff on her desk
is all of us.
The Breakfast Club screening begins at 8 p.m. on Friday, May 17, at the Redford Theatre; 17360 Lahser Rd., Detroit; 313-537-2560; redfordtheatre.com. Tickets are $5.

Get our top picks for the best events in Detroit every Thursday morning. Sign up for our events newsletter.