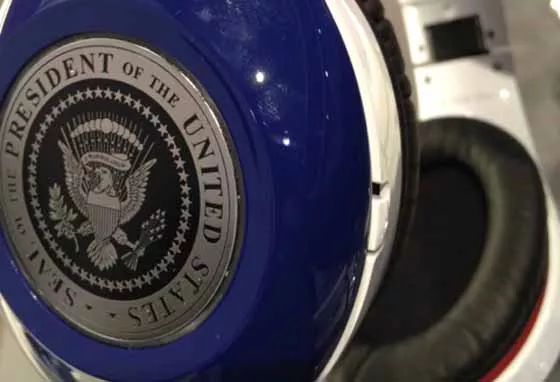 It's been a grueling week of shaking hands and kissing babies lately in the Mitten. As our primary takes place Tuesday, March 8th, the presidential candidates have been coming in hot all over our state to
convince us they're not pure evil
earn your vote.
It's quite the intense battle for the grandiose position of "Blame Me For Everything", but that doesn't stop people from doing everything they can to get the job. The Republican Debate held last Thursday at the Fox Theatre made worldwide headlines for Marco Rubio and Donald Trump engaging in a literal cock measuring contest, oh, and in between Ted Cruz giving breathing lessons, he ate a lip booger like a salamander. John Kasich, well, he kind of just stood there the whole time. If I didn't just remind you, you probably wouldn't have noticed. I had to google it just to remind
myself.
The Democratic debate
went down in Flint
on Sunday, March 6. The debate between Bernie Sanders and Hillary Clinton was less like a middle school bus ride than the GOP showdown, though it was still wholly predictable.
Talk of our troubled economy and mass poverty? Check. The water crisis? Check. (Although Snyder immediately scraping for his life
on Twitter came out of left field).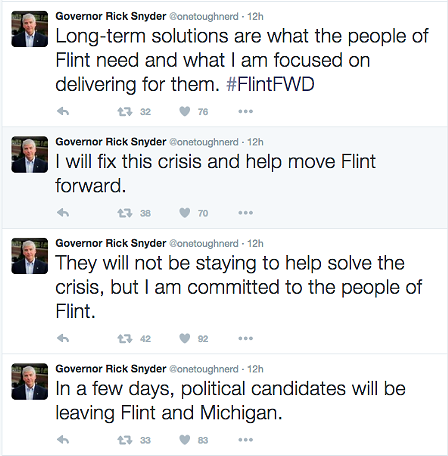 How to fix Detroit Public Schools? Check. Who relates to black people more? (Yes, that was really a question). Check. The little old lady talking about God, prayer, and Jews? Well, that seemed to be more fit for a GOP crowd but you can't deny she was sweet and adorable. I'd hold her hand and walk her across the street any day. Shout out if you took a drink every time Anderson Cooper tried to cut them off and they kept talking. I was pretty buzzed 13 minutes in.
All we ever seem to hear are the same topics regurgitated, time and time again. It's good for people everywhere to stay educated, but
what about the real issues at hand
?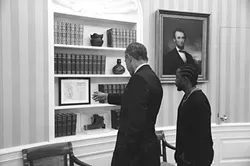 How do these potential leaders of the free world wind down, work out, or get hype? We all know President Obama loves him some Kendrick and Jay-Z. But what about the rest? Music can tell a lot about a person. What can we learn about these potential leaders of the free world from the music they like?
Well, since we can't actually access their music (though if I had to guess, I'd say Hilary's still using Pandora, Ted Cruz is all about Spotify — not premium, though — underground king Marco Rubio has a surprising affinity for Soundcloud, Kasich just has CDs, Bernie Sanders is clearly a day one Tidal user, and Trump, well, he doesn't listen to anything except taped recordings of his own voice *shudders*), we put together a bunch of playlists of what we bet they listen to.
And DON'T FORGET: primary hours run from 7:00 am - 8:00 pm (
here's some more info
). Pump yourself up with your candidate's playlist and get out there.
Hillary Clinton mix.
Bernie Sanders hottest hits.
Marco Rubio
jams
.
Ted Cruz
tunes
.
Ben Carson
anthems
.
And of course, the Donald's digital downloads.