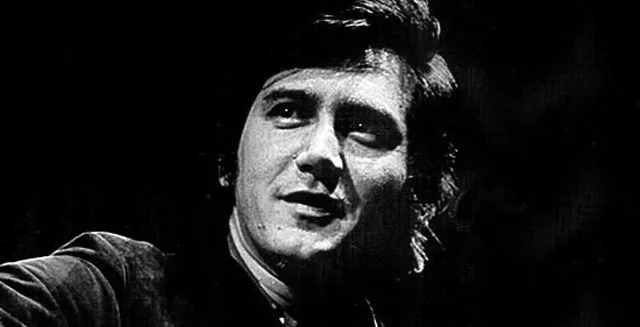 Phil Ochs: There but for Fortune
GRADE: A-
Quixotic, troubled, joyful and haunted, Phil Ochs was among the most tragic casualties of the collapse of the '60s idealistic dream, because, deep down, nobody believed in it more than he. A protest singer back when that actually meant something, Ochs was a flamethrower with a poet's heart, and a folkie with the rocker's soul.
Texas-born and Ohio-bred, reared with visions of John Wayne, Midwestern decency and old-fashioned justice, Ochs arrived in New York in the early '60s determined to become the best and most important singer-songwriter in the country. Then he met an intense young Minnesotan, né Robert Zimmerman, and Ochs resigned himself to second-best.
While Dylan — and others from the Greenwich Village coffeehouse music scene, such as Peter, Paul and Mary — rode the brief folk boom to pop stardom, Ochs stayed true to his heroes Pete Seeger and Woody Guthrie, and took Guthrie's anti-fascist message. His topical, incendiary and often sharply funny early tunes such as "Draft Dodger Rag," "Power and the Glory" and "I Ain't Marching Anymore" earned him a devoted, cultish following. As the decade dragged on, as icons fell and the body count mounted, Ochs grew simultaneously more disillusioned and bolder, expanding his musical range and complexity and literally taking his act to the streets. Ochs fancied himself a mix of "Elvis and Che Guevara," an image that confounded both the folkie true believers and less politicized music lovers. It was all too much; in the '70s, Phil disintegrated into drinking, brawling and fatal depression, a revolutionary left hopeless after the Vietnam War finally ended.
This moving and solidly constructed doc is never as quirkily artistic as its subject; the sepia-toned scrapbook imagery is perhaps too on-the-nose, and the procession of talking heads and stock footage is standard doc presentation. But, like the singer, There but for Fortune puts substance atop style.
It's hard to argue the lineup of interviews — a who's who of friends and admirers, including Tom Hayden, Jerry Rubin, Joan Baez, Christopher Hitchens, Billy Bragg and more. Conspicuously missing is Ochs' dear old friend and rival Dylan, not one to sit for interviews.
Sean Penn is here, having tried for years to make an Ochs film; it would've been a hell of a part for the actor, if not a bummer biopic without the redemptive third act where the love of a good woman saves the hero from his destructive ways. Ochs was a troubadour of lost causes, railing against injustice, bigotry and greed, sadly never quite facing that there was no cause more lost than himself.
Showing one time only at 4 p.m. on Saturday, Feb. 5, at the Detroit Film Theatre (inside the DIA, 5200 Woodward Ave., Detroit; 313-833-3237).