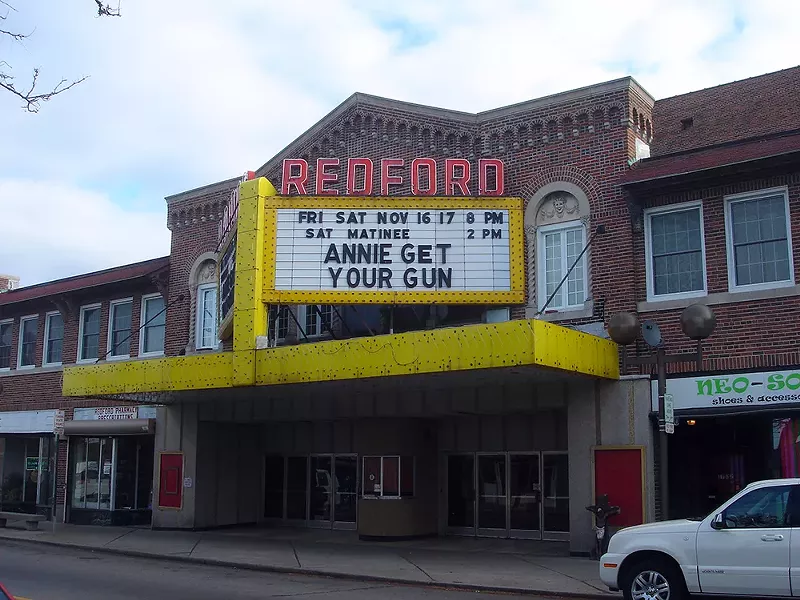 Detroit film heads have banded together to show old movies in 16mm, an old-school format that turns 100 years old this year.
The new Motor City Cinema Society (MCCS) will screen the films in the Redford Theatre Annex located at 17352 Lahser Rd., next-door to the old Redford Theatre.
"The goal of the Motor City Cinema Society is to resurrect this kind of film culture in Detroit by offering movies as they were meant to be seen," says co-founder Kevin Maher, who is joined by film aficionados Darian Berro, John Monaghan, and Nicholas S. Pobutsky.
"16mm, which celebrates its 100th anniversary this year, was once popular with home movie, industrial and independent movie makers," the organization says in a press release. "Half the size and far less expensive than 35mm, it still offers outstanding visual and sound quality, plus the grain and character that can only be seen when light shines through a one-of-a-kind film print."
The series launches with the classic Indiana Jones and the Temple of Doom on Monday, May 22. Other films scheduled include On the Waterfront on June 5, Gimme Shelter on July 24, the Madonna-starring Desperately Seeking Susan on July 27, and Dr. Jekyll and Mr. Hyde '31 on Aug. 24.
Tickets are $5. Doors open at 6:30 p.m. and movies start at 7 p.m.
Seating is limited, so advance tickets are recommended; see motorcitycinema.org to learn more.
Motor City Cinema Society will also host a free open house event from 2-5 p.m. on Sunday, June 11 alongside the Back Stage Sale at the Redford Theatre.
Subscribe to Metro Times newsletters.

Follow us: Google News | NewsBreak | Reddit | Instagram | Facebook | Twitter