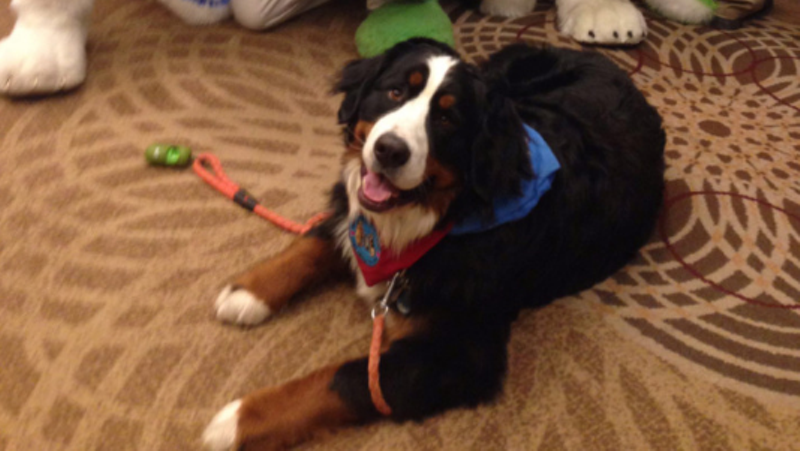 Sometimes the internet is a wonderful place.
Especially, when we find Monroe resident Cheryl Wassus and her therapy-dog-in-training, Link, attended a furry convention under the assumption it was an event geared towards pets and pet owners.
Boy, were they wrong.
But, according to a series of tweets from Wassus' son, the two still had a great time and learned a good deal about furry culture, which includes anthropomorphic costumes and role playing and is less about sexual fetishes than people like to think.
Wassus's story went viral and she's been interviewed by
New York Magazine
,
Cosmopolitan
magazine, and the subject of an aggregated story on
Huffington Post
, and now here in
Metro Times
.
According to these articles, Wassus is a Pets for Vets volunteer and the furry convention — Motor City Furry Con, which is held in Novi — reached out to the nonprofit hoping to raise money for their cause.
So, Wassus just assumed it was a pet-themed convention. Well, you know what they say about assuming.
Anyway, adorable hilarity ensued as Wassus took various photo of Link with furries who were thrilled by their attendance.
my mom thought furrycon was a pet event and volunteered w our therapy dog 😆 pic.twitter.com/mizlydLxjl

— kenny wassus (@kgw) April 8, 2017
The best part? The Furry Con raised $10,000 for Pets for Vets while Wassus and Link got a crash course on a subculture they likely never knew existed.