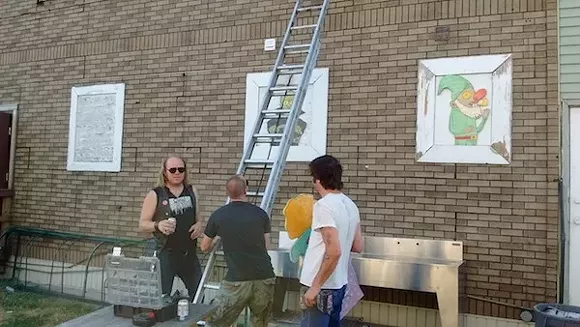 Kelly's Bar in Hamtramck got gussied up a bit yesterday thanks to a couple of punks.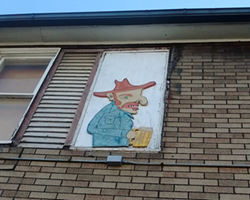 No, it wasn't just any punks. It was
recent Kresge Arts in Detroit fellow Jimbo Easter
, with an assist from fellow Kresge fellow Timmy "Vulgar" Lampinen. The early evening found the two, and a few others, climbing a ladder and decorating the bar's east wall with a few whimsical cut-outs of people, including a skeleton behind a steering wheel, a pipe-smoking gnome, and a beer-drinking cowboy.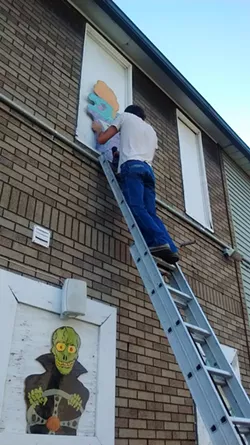 It's just the kind of thing a couple of free-and-easy performance artists do on a Monday night.
Speaking of Easter and Lampinen, you'll likely be able to see both those guys at an art show this Saturday. It's put on by Hatch Art, and it's called
Splatter Brains and Poster People
, and it takes place 6-10 p.m. at Hatch Art, 3456 Evaline St., Hamtramck; 313-346-5465.