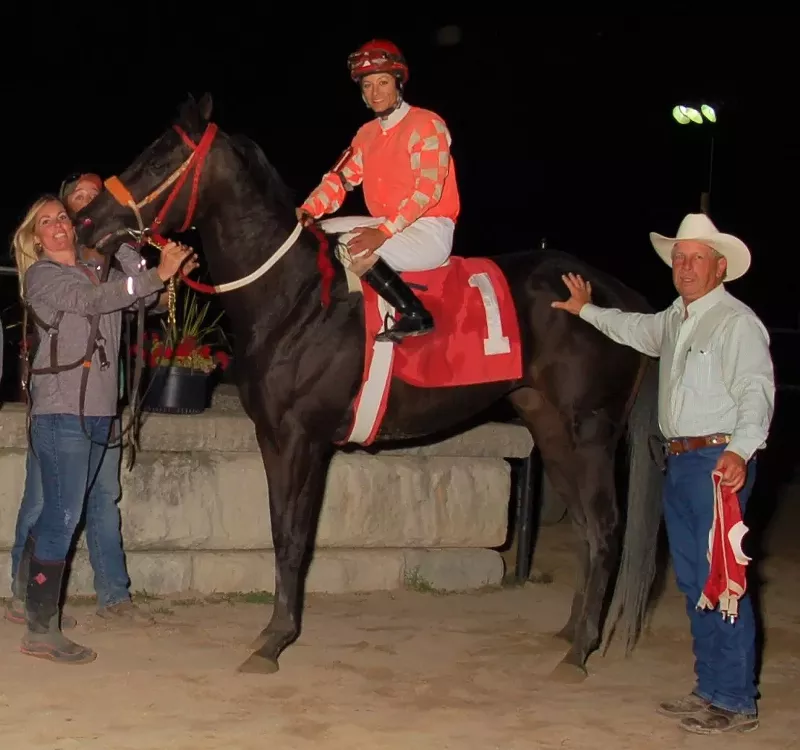 Capping off a remarkable rookie season at Hazel Park Raceway, Melissa Zajac made horse-racing history last night, becoming the first apprentice jockey in Michigan ever to win a share of the thoroughbred riding title.
With her stunning come-from-behind victory in the ninth and final race aboard the filly Say Shesnotperfect, Zajac finished the season in a tie with veteran rider Ricardo Barrios, with 58 wins apiece.
Factoring in quarterhorses, which also race at Hazel Park (occasionally competing head-to-head with thoroughbreds), Zajac bested Barrios on the year, 60-59.
A former groom in the world of hunter/jumper horses, Zajac becomes just the third woman to win a riding title in Michigan, along with Therese Powers at Ladbroke DRC and Mary Doser at Great Lakes Downs.
Remarkably,
Zajac had never ridden a thoroughbred race until last year at age 29.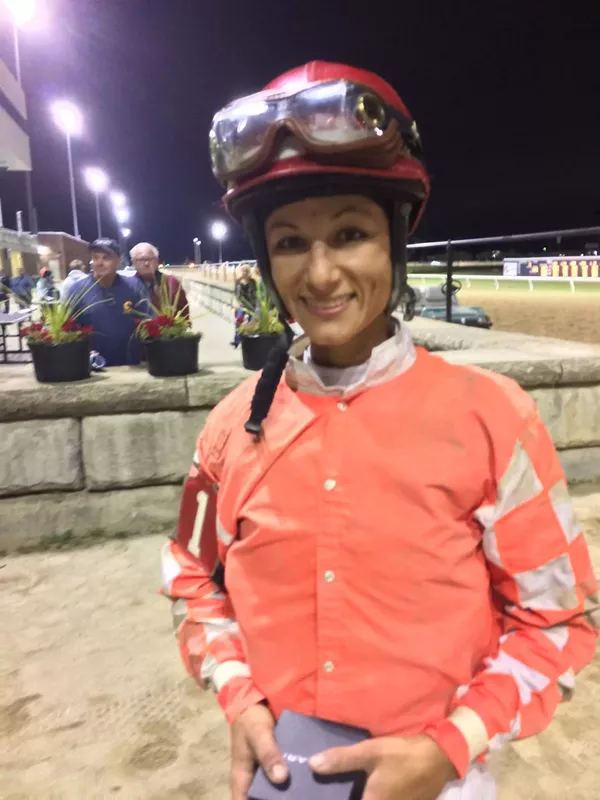 "It was a privilege to ride for every single person who gave me a shot this year," she says. "Whether it was a longshot or a favorite, I'm just grateful for the opportunity. Hopefully, I can come back next year and ride even better for them."
While the odds were against Zajac in the male-dominated industry, she came through last night in the clutch.
"I love it when a woman in this industry breaks a glass ceiling," says Hazel Park racing secretary Mary Anne Barron. "She's tougher than nails."
Zajac will now head to Louisville with trainer James Jackson to ride at Churchill Downs against some of the top jockeys in the country, including three-time Kentucky Derby winner Calvin Borel.
"I haven't seen one like her in a long time," says longtime groom James "Bloodhound" Blunt, who personally witnessed Secretariat's legendary victories in the 1973 Triple Crown. "If she can handle them boys in Kentucky, she's gonna be alright."