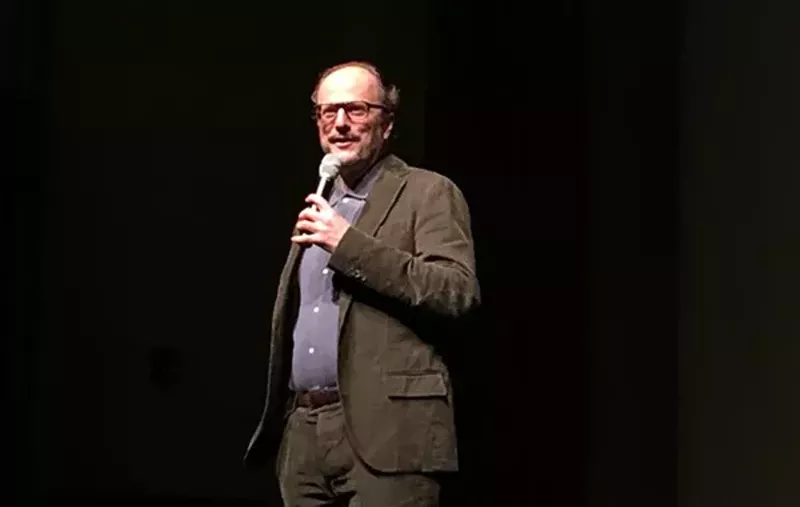 Author Jeffrey Eugenides' has become a household name for his best-known novel,
The Virgin Suicides —
his 1993 literary debut inspired by suburban Detroit malaise which was further catapulted to mainstream audiences after being made into a 1999 film by Sofia Coppola. Second to that novel, however, would have to be
Middlesex –
the 2002 set-in-Detroit coming of age story about an intersex man in which the Motor City itself could easily be considered a secondary character; it won a Pulitzer Prize for Fiction in 2003.
Given the success of both
The Virgin Suicides
the film and
Middlesex
the book, it's somewhat surprising that
Middlesex
was never made into a film. That could soon change, however.
Eugenides says that a
Middlesex
film has been considered ever since the book came out, and now the rights to a film version are currently with a new production company. Eugenides made the comments during a Q&A on Wednesday evening at Wayne State University:
"Right now the rights are with a new production company and they're thinking about writing manuscripts and finding a new writer to do it. They'd like to make a short miniseries on it. First they were trying to make a feature film for years, and it was almost impossible because the novel is very long. You can't do it in an hour and a half. So now with the rise of TV and different possibilities ... they're thinking of doing a short series, and that seems to be a good way to try to do it. But there's nothing definite about it. Hollywood is very flukey in that way. You think you're going to have something done, and then it's not made."
A television version of
Middlesex
would certainly be an ambitious undertaking, with a storyline that spans three generations of the Stephanides family. But with transgender rights and gender identity issues having a national moment, there might be no better time than now to revisit the story.
Stay on top of Detroit news and views. Sign up for our weekly issue newsletter delivered each Wednesday.