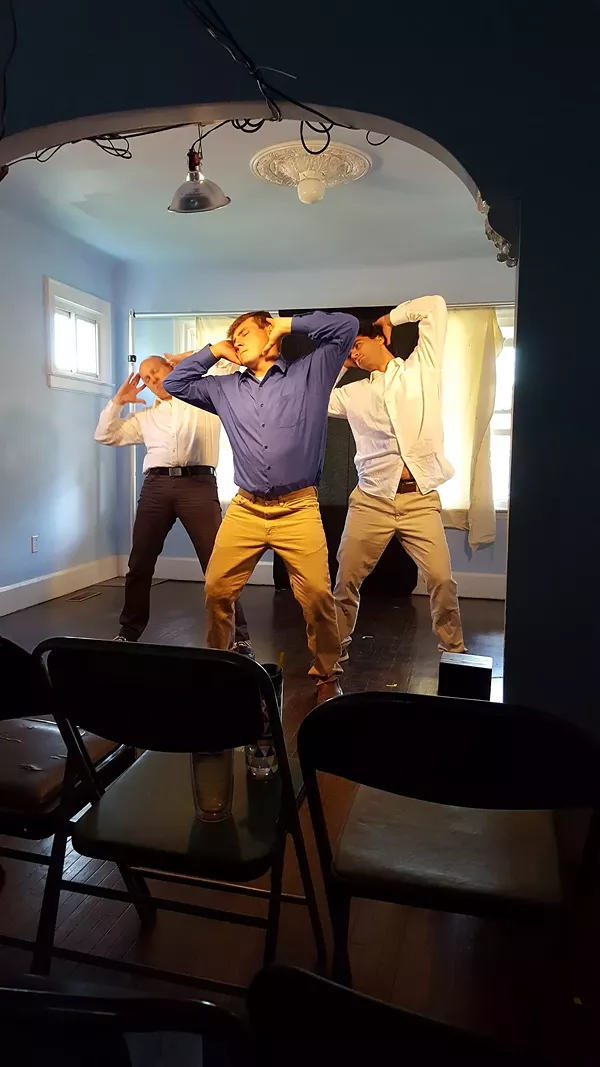 Being a woman is hard. No, seriously — especially when it comes to the World Wide Weird. Women vs. Internet explores what it means to be female in the digital realm. Written and directed by Paige Vanzo, the Women vs. Internet cast includes Mitchell Haba, Alexis Barrera, Ann Macheson, Jeff Priskorn, and Josh Noori. Inspired by sexism in video game culture — best known by the hashtag #GamerGate — the show uses text from chat rooms and forums and follows one woman in her journey into madness — with healthy doses of hilarity and absurdity.


Women vs. Internet will be performed Thursday, Dec. 14 thru Sunday, Dec. 17 at the Carrie Morris Arts Production;

2221 Carpenter Ave., Detroit; carriemorris.com; s

how begins at 8 p.m.; a

dmission is $15.