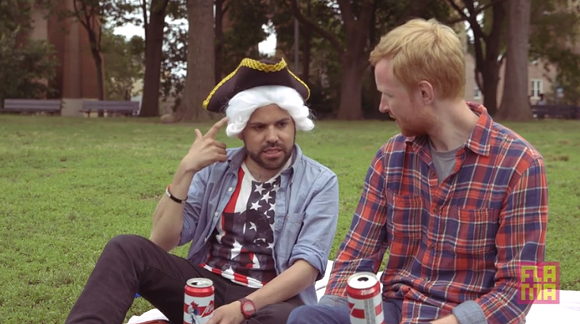 For reasons we may never fully understand (aside from the American tendency to turn pretty much every holiday into an excuse to drink), it has become customary on Cinco de Mayo for millions of Americans to don sombreros, knock back margaritas, and eat guacamole — typically with only the haziest understanding of Mexican history.
Humor website
The Flama
flipped the script, staging what it would be like if a group of drunk Mexicans adopted the same level of stereotyping to celebrate the Fourth of July.
Then again, this seems to be more or less par for the course for most Americans' idea of an awesome Independence Day.
Food for thought. Watch the video below: