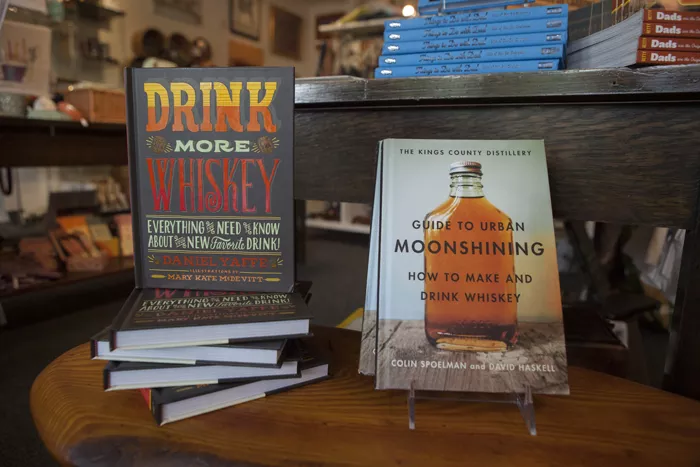 Glow Fish Studios | 2840 Biddle Ave., Wyandotte; 734-552-6323; glowfishstudios.com | Open 10 a.m.-8 p.m. Monday-Saturday, 11 a.m.-4 p.m. Sunday
While the city of Wyandotte has seen many boutiques over the years, very few seem to have what it takes to stick around. Glow Fish Studios, a relatively new store on Biddle Avenue on the outskirts of Wyandotte's lively downtown, just might have the right mix to make it in the long haul.
Filled with quirky and fun home goods, toys, cards, books, personal accessories, jewelry, and plenty more, Glow Fish Studios is the sort of place you could spend hours meandering around, sniffing at waxy candles, examining painted tiles, and playing the addictively entertaining game of kendama. When we popped in on a Wednesday afternoon, we found the store attendant to be bright and friendly. She even showed us a few things they keep behind the counter and out of sight (namely some funny gift cards that are highly inappropriate for kids) and noted that they even carry some items from City Bird's home goods line. Some new items on their shelves include bracelets by Zox and leather sandals by Ria.
Since we can't walk into a store without walking out with something new, we purchased a pretty tin candle by Tokyo Milk, as well as a funny Freaker USA beer koozie for a friend. Some things that were hard to pass up included some funny paper coasters stamped with sayings like "Don't stain my table, douche bag," a couple of colorful parasols, and a Michigan-inspired tote bag.
Mostly a tremendously fun place to pick up oddball indulgences for yourself and your friends, Glow Fish also offers art classes to kids young and old.