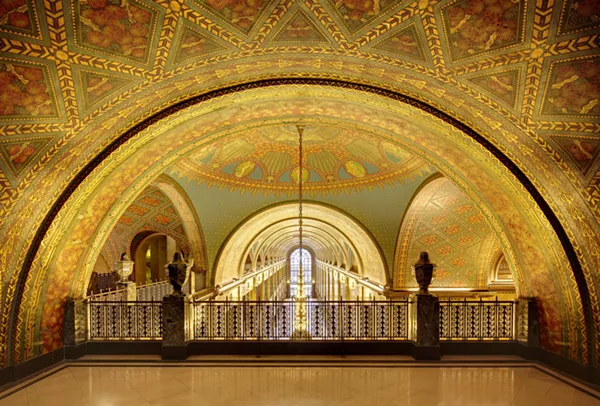 New Center's Fisher Building has been abuzz in recent months. Since the Albert Kahn-designed building was purchased by The Platform, it has seen cosmetic improvements and has attracted some new businesses to its Art Deco halls.
Over the summer, Rachel Lutz announced she'd open a flagship Peacock Room location as well as a new concept she's calling Yama. Those shops are yet to open, but construction is well underway.
Next: Space
is set to open up inside the Fisher Building this month.
The store focuses on avant-garde furniture and decor. It will open officially on Nov. 21.