If you've never heard of mansplaining, a college classmate of mine recently summed up the phenomenon is a succinct status update. It seems the folks in the
Detroit Free Press
business section are also unfamiliar with the microaggression, as they recently posted a story in which four white male business executives offered advice to "women who want their jobs."
Detroit businesswoman
Rachel Lutz
, who owns the
Peacock Room
and
Frida
, didn't take too kindly to the story.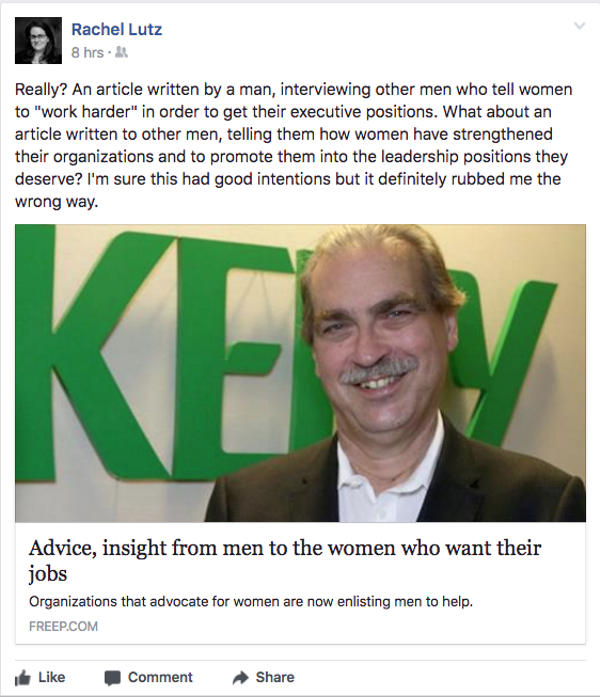 Yes, it's a head-scratcher!
Facebook user Stephan Bobalik posted this handy flow chart in the comments section of Lutz's update, noting how that sordid editorial meeting
should
have gone.
It is captioned: "The women at my office came up with this helpful decision tree."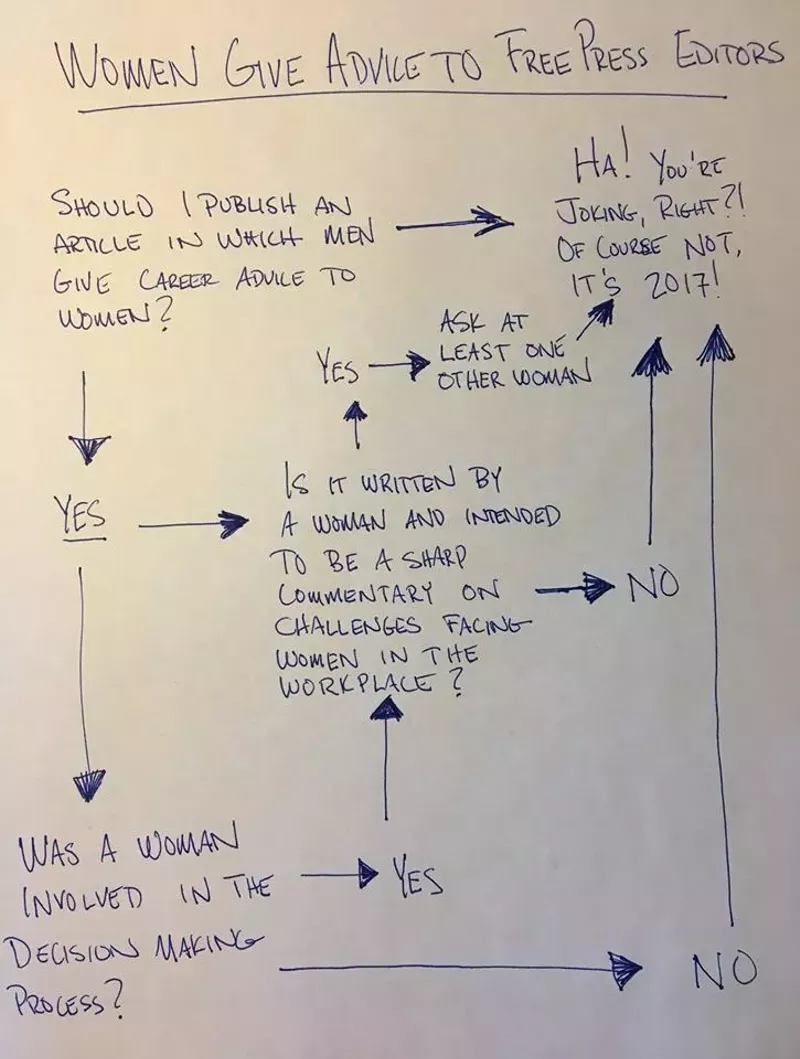 To be fair, some of the advice was OK. Kelly Services president and CEO Carl Camden said, "I don't know that there needs to be special advice to women. I always argued that those who have a plan don't always do as well as those who are opportunistic and see what the company needs, what the customers need and take advantage of that. Step into places where you are uncomfortable — or are uncertain. But that's advice I would give to anybody."
Good, yes — he offers sound advice that applies to both men and women. He did the best he could to polish this turd of a question. Applause.
Read the deeply embarrassing
Free Press
story
here
.