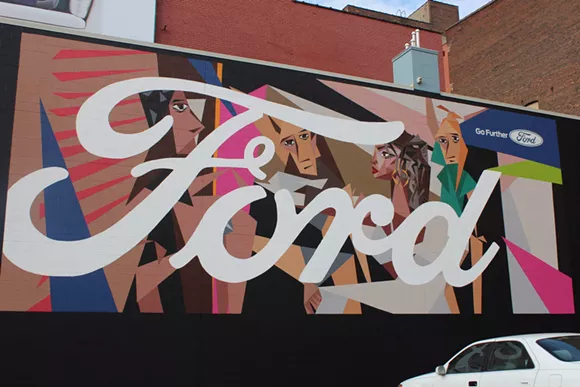 Ford Motor Company has introduced a series of murals from the sun-kissed sands of Venice Beach to the motor-filled roads of downtown Detroit as part of their new "By Design" campaign.
The murals were introduced in early November to audiences in Detroit, Los Angeles, and San Francisco. Intended to emphasize the company's commitment to the arts, the campaign includes "Culture Collabs," which featured music producer Alchemist, singer-songwriter Jhené Aiko, director-designer DJ Va$htie Kola, and more as part of a launch party on Sunday at Venice Beach.
You can check out Detroit's "By Design" mural (designed by the Washington, D.C.-based artist Naturel) located at Gratiot Avenue and Brush Street.