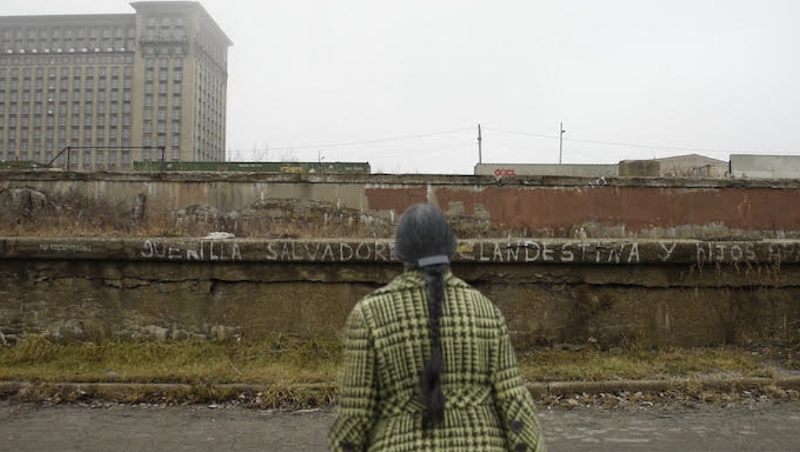 Anyone paying even a moderate amount of attention can see that the narratives pushed by most media outlets and leaders in Detroit (or most anywhere) fail to include a full or accurate picture of the city — voices of entire groups are simply left out of the discussion.
The Detroit Narrative Agency
, which is part of Allied Media Projects, is working to do something about that. It diligently "seeks to shift narratives within Detroit while advancing social justice" by supporting "narrative shifters" in the city's black, brown, indigenous, lifelong/longtime, immigrant, indigenous, disabled, poor/working class, trans, non-binary, women and femme communities.
Part of the effort includes a fellowship program, and it's wrapping up its DNA 2.0 fellowship cohort with a celebration and film screenings by five black and brown folks who are shifting the "dominant narratives about Detroit towards liberation and justice."
"Detroit narrative-shifters are people who counteract the way Detroit is misrepresented by uplifting the often invisible perspectives and stories of the city," says DNA's director. "We support narrative-shifting through community accountability, ethics and a commitment to rigorous craft and aesthetics."
The screening takes place at 6 p.m. on Tuesday, Oct. 30 at Detroit's Bel Air Luxury cinema on Eight Mile Road. A director Q&A will follow each screening.
Register for the event
here
. The films include:
Dangerous Times | Rebellious Responses
, a documentary short directed by Alicia Diaz.
The Sanctuary Movement of the 1980s, was a religious and political campaign—driven by over 500 congregations across 11 denominations in the United States—to provide safe-haven for Central American refugees fleeing civil conflict. Dangerous Times traces its rise in Detroit through the personal accounts of Esther Gálvez, a Latinx Sanctuary advocate, and Sihanouk Mariona, whose family was amongst the most visible Salvadorian exiles in the US.
In partnership with a community of immigrant, DACAmented, and undocumented young Detroit activists.
Femme Queen Chronicles
, a web series pilot directed by Ahya Simone.
Chanel and her friends Eryka, Amirah, and Shevon all are just trying to make it through the day without getting clocked as trans women — or clocking someone else over the head on the way. Femme Queen Chronicles is a new web series about the lives of four black trans women as they navigate through love, life, trade, and shade in the city of Detroit; written, directed, and brought to life by black trans women themselves.

In partnership with Trans Sistas of Color Project - Detroit.
Riding with Aunt D. Do
t, an experimental narrative short directed by Bree Gant.
A multimedia art film project bringing together personal narrative, radical imagination, experimental video, and the Detroit city bus. It tells the story of a disillusioned Detroit artist struggling to ground herself in reality or her dreams.

Take Me Home
, a documentary short directed by Orlando Ford.
A home foreclosure crisis has gripped Detroit, Michigan for over a decade. In this time, illegally inflated property taxes have caused more than 100,000 working families to lose their homes. The last time Americans experienced anything near this alarming rate of foreclosure was during the Great Depression. While headlines read of the so-called rebirth of Motor City, many Detroit neighborhoods have been devastated with African-American communities hit hardest of all. Take Me Home follows one family as they fight to save their home, and struggle to keep their neighborhoods and communities from being lost.

In partnership with United Community Housing Coalition, The Coalition to End Unconstitutional Tax Foreclosure and Detroit Eviction Defense.

Sidelots
, documentary short directed by Atieno Nyar Kasagam.
Sidelots is a love story of Black land reclamation told in ritual between Detroit, Alabama and Kenya. It follows one family on Detroit's East Side as their story of urban farming unfolds into a spiritual journey of discovery, loss and re-indigenization. By digging up familial and land roots across the diaspora, Sidelots illuminates all that is sacred in the land and encourages a radical reconsideration of how we view the earth immediately below our feet.

In partnership with a team of community members involved in healing justice, land rights, and agriculture work.

Get our top picks for the best events in Detroit every Thursday morning. Sign up for our events newsletter.