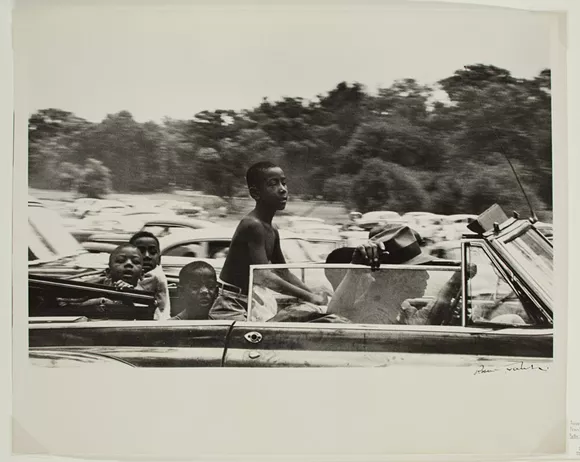 Since 1956, the Friends of Prints, Drawings, and Photographs club has provided the Detroit Institute of Arts hundreds of prints. The group will celebrate its 50th anniversary with
a new exhibition
that opens Dec. 15.
Among the items on view is photographer Robert Frank's "Belle Isle Detroit," a timeless snapshot of one of Detroit's treasures. That's the photo above. (While we're on the subject, check out Charlie LeDuff's profile on Frank
here
.)
Other notable items include James McNeill Whistler's print "Yellow House, Lannion," Berenice Abbott's "New York at Night," and Edvard Munch's "Lovers."
The exhibition is free with museum admission and for residents of Wayne Oakland and Macomb counties. Runs until June 18.