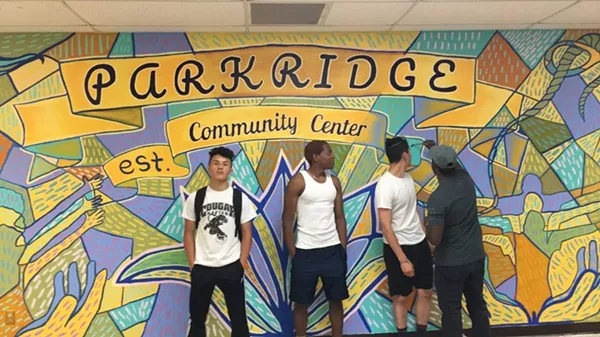 When Hollywood was 15, she was placed in juvenile detention in Washtenaw County for armed robbery. When asked how she wound up as a criminal at such a young age, she cites the circumstances of her upbringing: being raised by a single mother working three jobs, and peer pressure.
"It was kind of like being around the wrong people who put stupid stuff in your head, like, 'I've done this before so you can do it, too,'" Hollywood says (last name omitted for privacy). "It's real messed up. But when you grow up a certain way, a lot of things about you can be so selfish."
That was three years ago. Since then, Hollywood credits
Youth Arts Alliance
, an arts program for children in juvenile detention, for helping to set her on the right track.
Founded in 2013, the nonprofit arts program provides arts workshops for incarcerated youth in Washtenaw, Monroe, Wayne, and Jackson counties.
"You sit down, and you make an agreement to have a safe space," she says. "It's a judgment-free zone — you can never be wrong. Art is art. Everyone has a different form, a different way to express it."
YAA was founded by Heather Martin, who says it was her work with adults that led her believe in the power of arts programming for youths. "I was hoping to provide to opportunities for expression in a system that at the time didn't have any formal arts programming," she says. "I was responding to some qualitative interviewing that I did in the adult system where folks said, 'What if I had this opportunity sooner?'"
The program hires local artists to offer up to 15 workshops a week across the four counties, offered year-round. Since many of the incarcerated youths have experienced major trauma — and since many of the art supplies would be considered contraband under normal circumstances — Martin says the art instructors must go through intensive training.
Martin says the program has been transformational. "All of the creative capacity of the juvenile youth is present," she says. "They have it within them, but it's really about making opportunities for them to express themselves and share that with both the facility and their families."
The programs offer visual arts in all mediums, music, creative writing, theater, and dance. In Jackson County, they have a horticulture workshop where a local artist and farmer helps the youth to pick their own seeds and cultivate a plot of land over the season.
"One of the most radical things we've done this semester is convert youth cells in the justice system into darkrooms," Martin says. "So we've guided them through photography residencies where they build their own pinhole cameras and develop their own images in a cell that's been converted into a dark room. The kids loved it, the pure magic of capturing images in a paint can pinhole camera."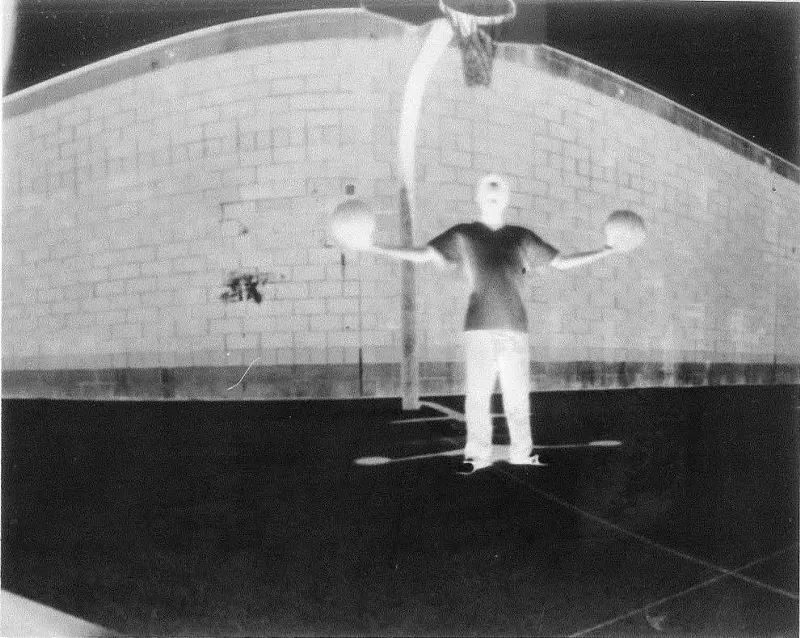 But Martin says the program not just about self-expression: arts programming helps fill in developmental needs for the children, too. "With kids in the juvenile detention system, there's high recidivism rates," she says. "A lot of kids end up spending the majority of their adolescence inside these locked facilities. It's not just providing arts programming, but it's also providing sensory and tactile experiences for kids who wouldn't have them otherwise."
As Martin points out, the juvenile justice system disproportionately impacts youth of color in Michigan. "For every one white youth, four youth of color are in the system," she says. "And more than that, overwhelmingly systemic and intergenerational poverty is driving kids into the system." A majority of the children, she says, are there for nonviolent offenses: theft, vandalism, substance use. Some are incarcerated to protect them from unstable homes or domestic violence; many of the girls have experienced sexual abuse or assault.
On Friday, Detroit's Grey Area will host a silent auction from more than 30 local artists who have donated their works to benefit YAA's programming. Participating artists include Lucy Cahill, Heidi Barlow, Thelonius Bone, Jimbo Easter, Ryan Standfest, Bailey Scieszka, S. William Schudlich, and many others. The work will be on view at Grey Area through Sunday, Sept. 9.
Now 18, Hollywood has been out of juvenile detention since November. She says now she wants to work for Martin and for YAA.
"I'd get to basically do for other people what was done for me," she says. "It opened up my mindset. ... At 15, not knowing how to express the hurt and the pain I was going through, it could come out easily as anger or aggression. I felt like it was meant for me to go there and meet Heather."
The Youth Arts Alliance art auction will take place from 7 p.m.-10:30 p.m. on Friday, Sept. 7 at Grey Area, 4200 W Vernor Hwy., Detroit; more information is available on the event's Facebook page.
Get our top picks for the best events in Detroit every Thursday morning. Sign up for our events newsletter.