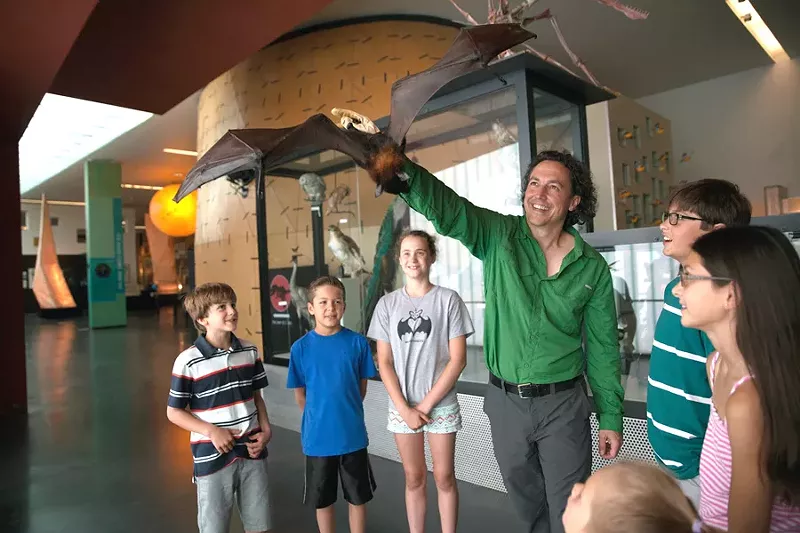 The bats at the Cranbrook Institute for Science are moving on up.
After 15 years in Bloomfield Hills, the Organization for Bat Conservation's Bat Zone is relocating to a new 10,000-square-foot headquarters in Pontiac's former First Federal building. The Bat Zone's final day at the Cranbrook campus will be on May 28, with a planned "The Great Bat Migration Celebration" that will be the last chance for the public to see the bats until the new facility opens in July.
the most misunderstood mammals
. In recent years, the nonprofit group has raised awareness about white-nose syndrome, a fungal disease that has killed millions bats a year. The disease spread to Michigan bats in 2014.
Once the Organization for Bat Conservation moves, the former Bat Zone at the Cranbrook Institute of Science will be re-opened as a "hands-on space" with rotating exhibits, according to a press release. A dinosaur exhibit is planned for late summer.
More information on the Organization for Bat Conservation is available at
batconservation.org
.